Here are some interesting graffiti that were left by the Talibans first and then by the U.S. Marines on the walls of the army barracks, "Musa Qual" in Helmand province in southern Afghanistan. It is interesting that the graffiti made by Afghan warriors are more like children's drawings, while the works of Americans give the impression of professional tattoo masterpiece.
Rooms in which previously Talibans resided are now being used by the members of the First Battalion.The town of Musa Kala and corresponding military base played an important role during the fierce battles that were waged in recent years between U.S. troops and the Talibans, as well as members of the drug industry.
This town has several times passed from the hands of coalition forces under the control of the Talibans, and under the control of the
Americans and the Afghan army from 2007. year.
1. MADE BY AMERICANS: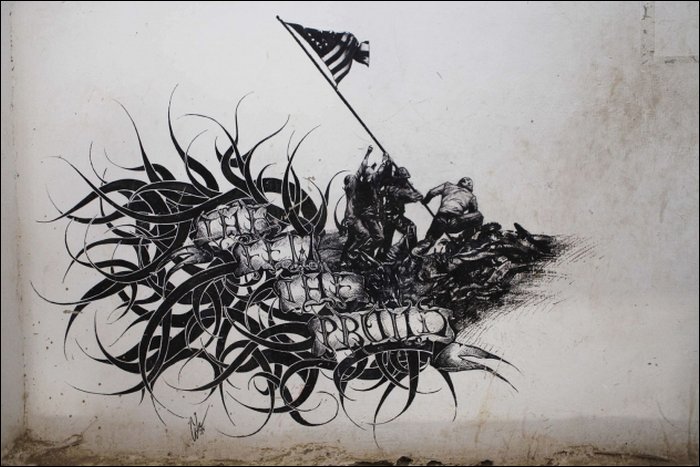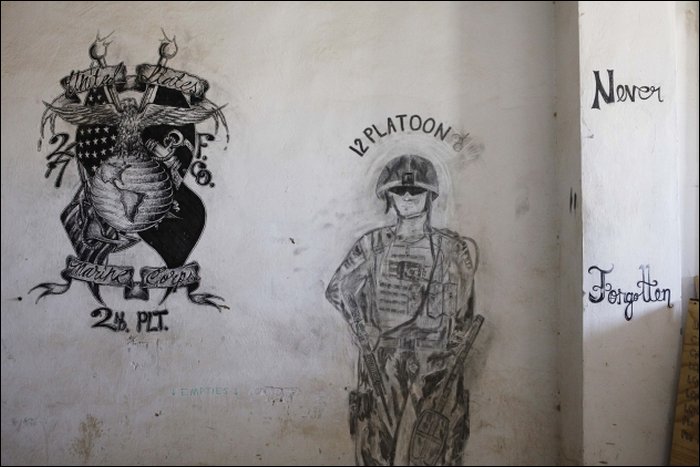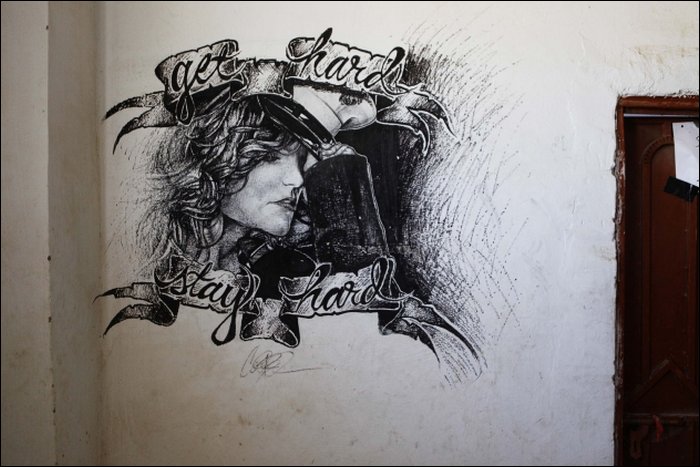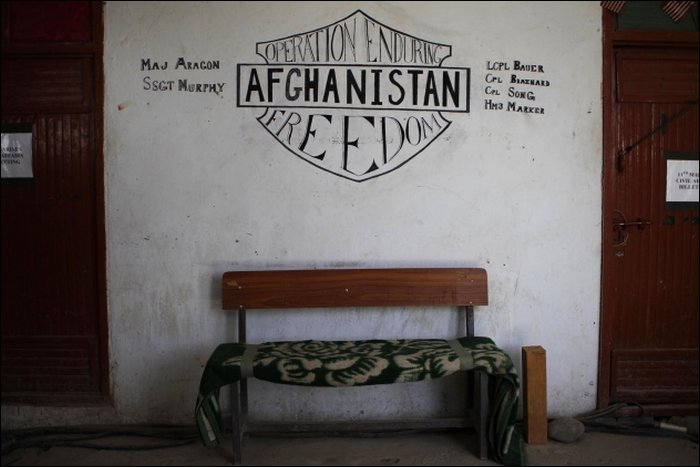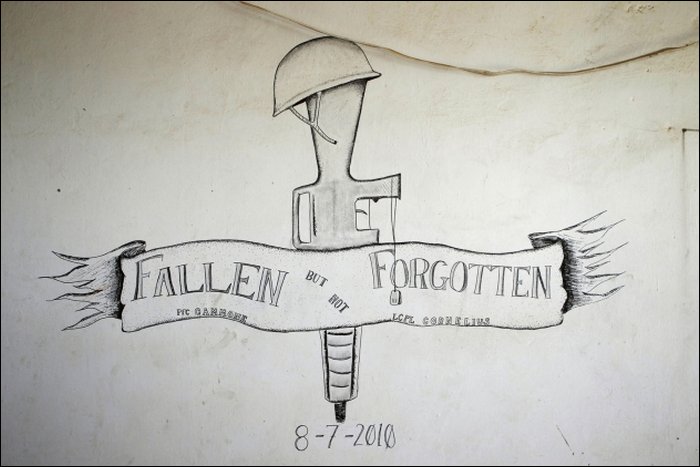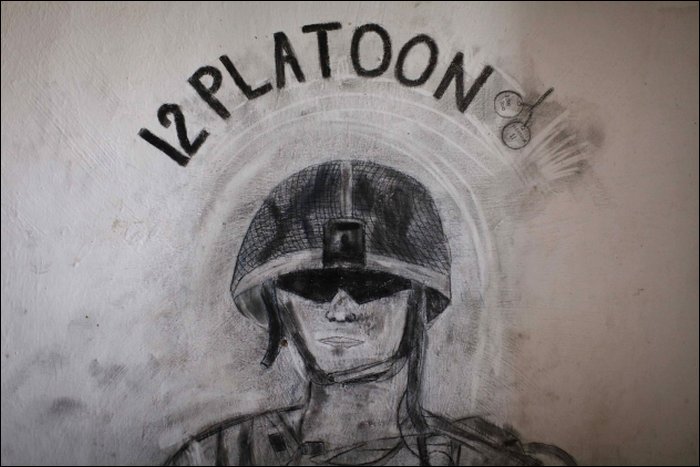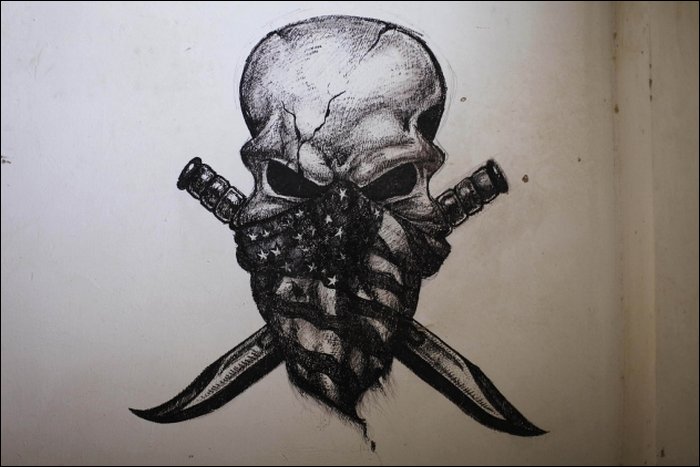 2. MADE BY TALIBANS: