Diesel is concerned that you're not stupid enough, so they've launched an ad campaign to help. "Be Stupid" campaign encourages consumers to take risks and move beyond the smart and sensible track for life. The campaign, developed at Anomaly London, includes online, press and outdoor advertisements featuring "stupid" acts, a digital recruitment campaign for the Diesel music video/2010 catalogue, and viral activity outlining the company's Stupid philosophy.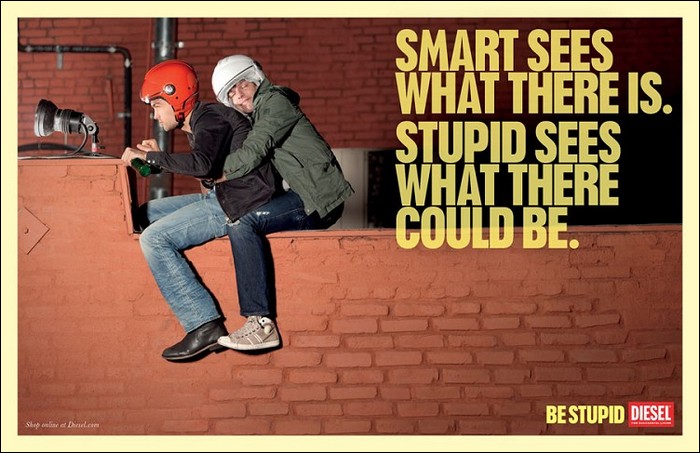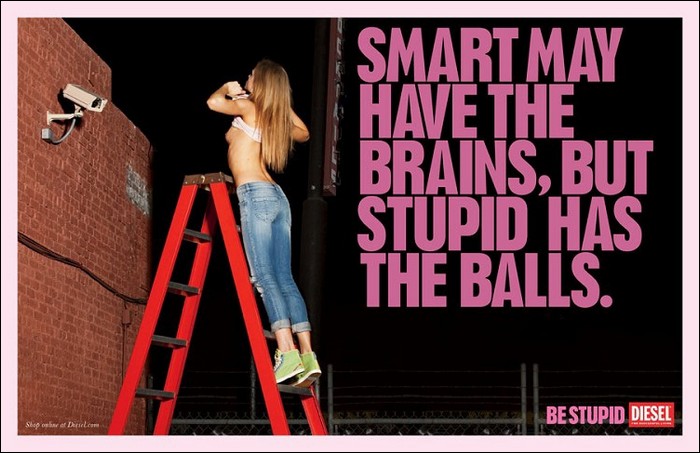 Diesel's using 'Smart' as a metaphor for what's expected, certain, rational. Smart might be safe, but we live in a world that's increasingly not…Diesel's latest ad campaign isn't telling you to dumb ourselves down. It's telling us to live in the now. It's telling you not to go to law school and be a lawyer and save your money so you can eventually do what I really want to do, which is to be a writer; it's telling you to write now, even if it puts you on the poverty line.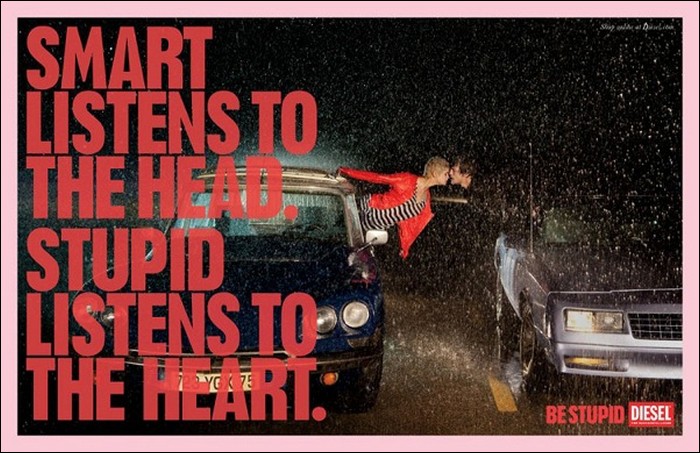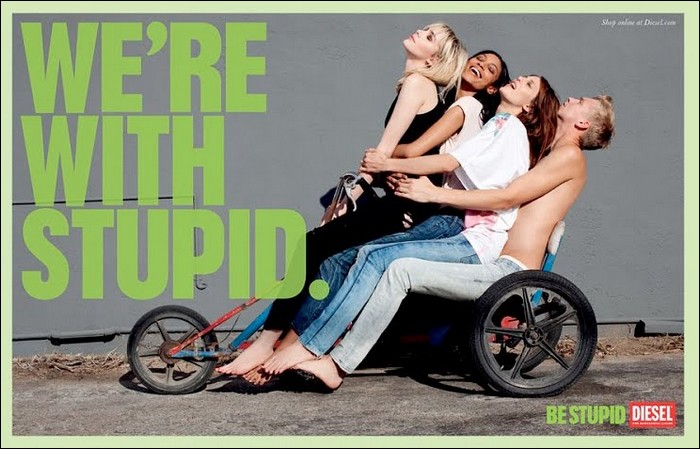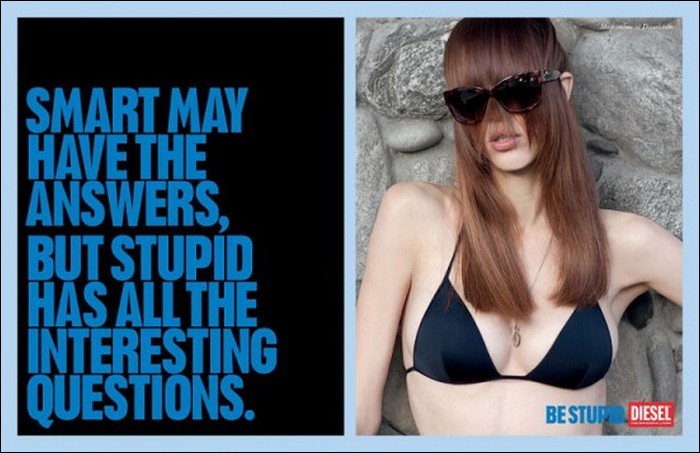 Diesel Stupid Philosophy
Like balloons, we are filled with hopes and dreams. But. Over time a single sentence creeps into our lives. Don't be stupid. It's the crusher of possibility. It's the worlds greatest deflator. The world is full of smart people. Doing all kind of smart things… Thats smart.
Well, we're with stupid. Stupid is the relentless pursuit of a regret free life. Smart may have the brains…
but stupid has the balls. The smart might recognize things for how they are. The stupid see things for how they could be. Smart critiques. Stupid creates. The fact is if we didnt have stupid thoughts wed have no interesting thoughts at all. Smart may have the plans… but stupid has the stories.
Smart may have the authority but stupid has one hell of a hangover. Its not smart to take risks… Its stupid.
To be stupid is to be brave. The stupid isnt afraid to fail. The stupid know there are worse things than failure… like not even trying.
Smart had one good idea, and that idea was stupid. You can't outsmart stupid. So don't even try. Remember only stupid can be truly brilliant.
So, BE STUPID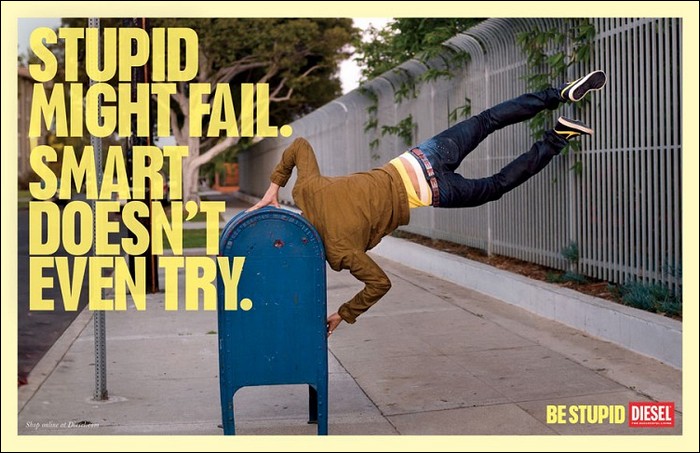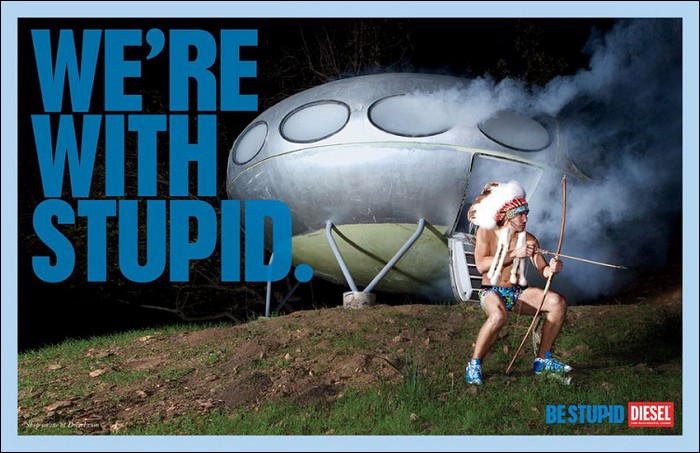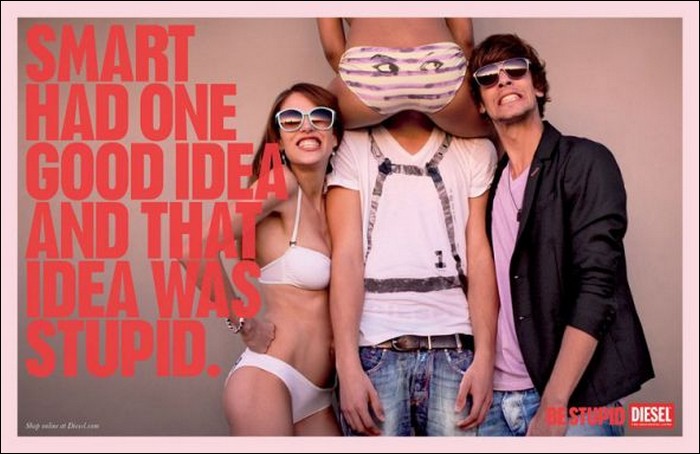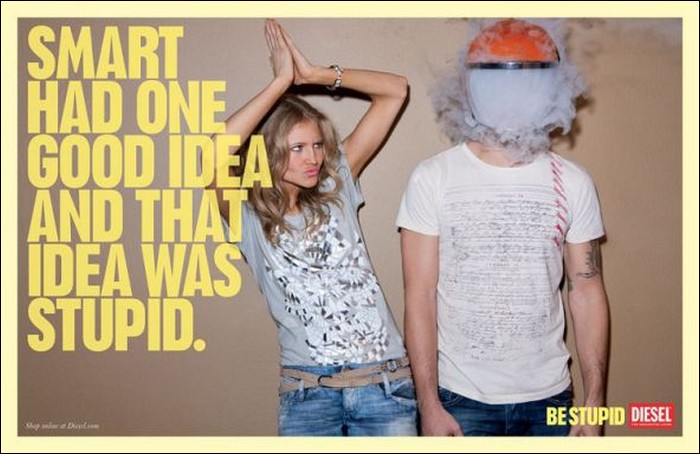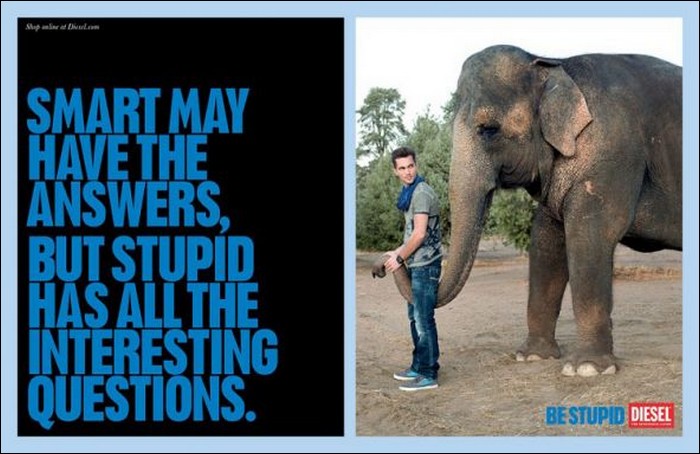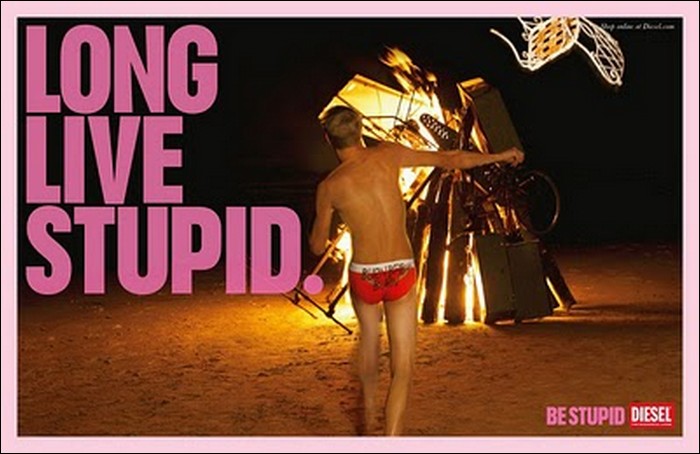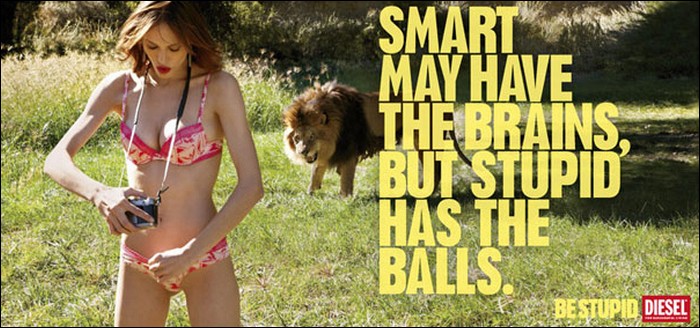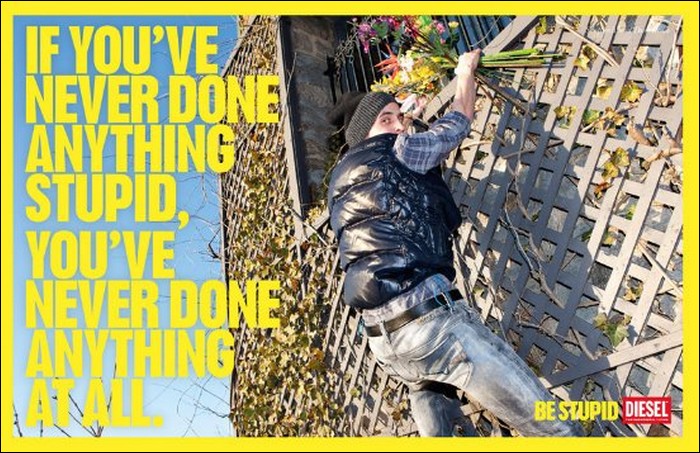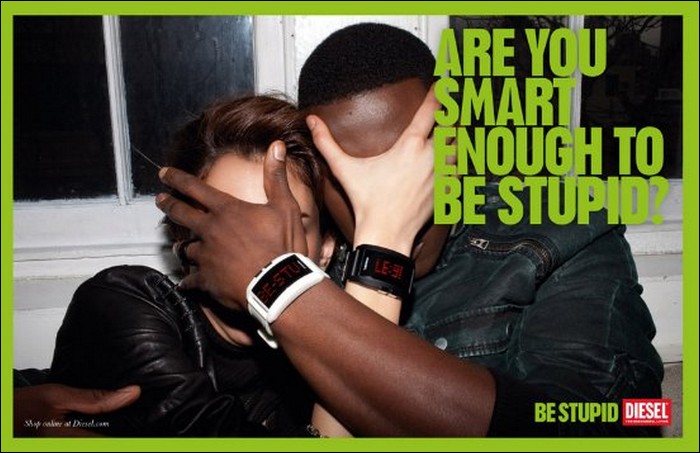 Check Out More Pages of This Post: Page 1 Page 2