James Cameron originally planned to have the film completed for release in 1999. At the time, the special effects he wanted increased the budget to $400 million. No studio would fund the film, and it was shelved for eight years.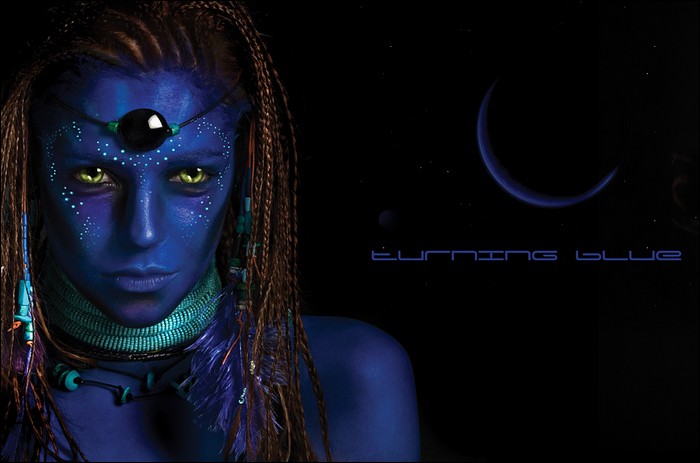 The movie is 40% live action and 60% photo-realistic CGI. James Cameron was convinced that CGI effects had progressed enough to make this film when he saw Gollum in The Lord of the Rings: The Two Towers (2002).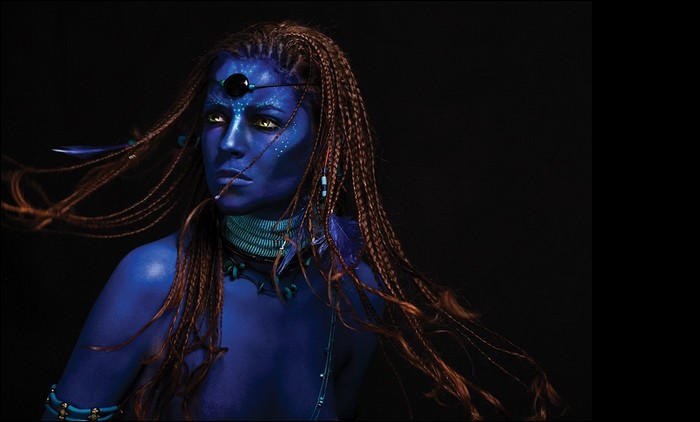 To help the actors prepare for their roles, director James Cameron took the cast and crew to Hawaii, where they spent their days trekking through the forests and jungles and living like tribes (building campfires, eating fish, etc), in order to get a better sense of what it would be like to live and move around in the jungle on Pandora, since there would not be any actual jungle sets to aid and guide the actors and crew. Zoe Saldana even dressed up as a warrior during these journeys, complete with an alien tail symbolic of the one her character has in the movie. These hikes were only done during the daytime, though; the cast and crew spent their nights at a Four Seasons hotel.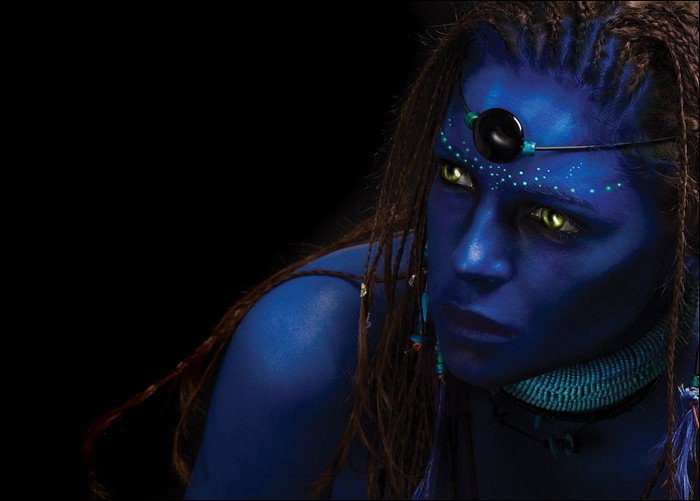 One of the most expensive movies ever made (as of December 2009), with an estimated budget of US $280,000,000. The film reached the US$500 million dollar mark in 32 days, beating The Dark Knight (2008)'s previous record of 45 days. James Cameron's previous film, Titanic (1997), took 98 days to reach the US$500 million dollar mark.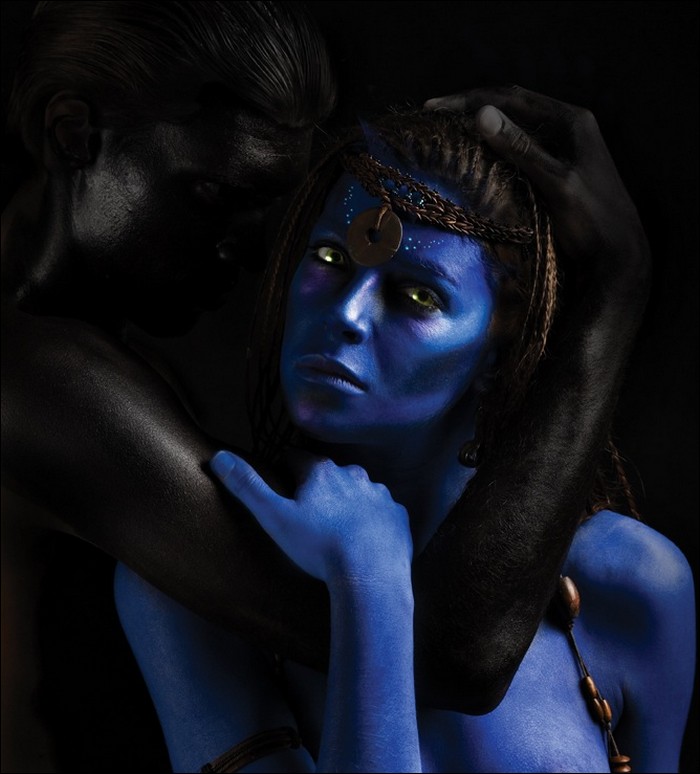 In much of the movie, Sigourney Weaver's avatar wears a Stanford tank top. Weaver attended Stanford in the early 1970s.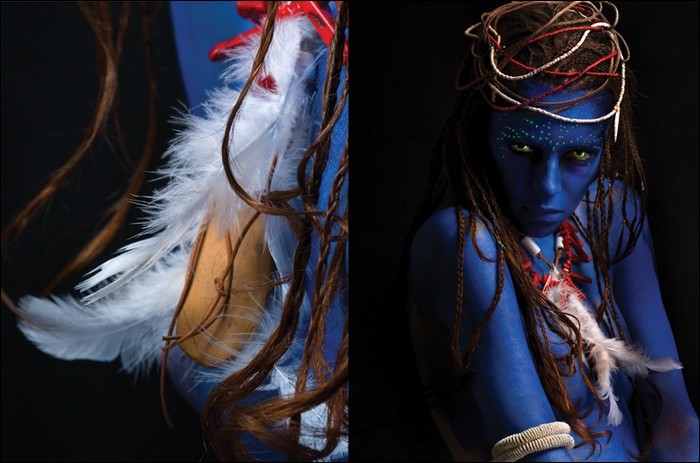 The Na'vi language was created entirely from scratch by linguist Paul R. Frommer. James Cameron hired him to construct a language that the actors could pronounce easily, but did not resemble any single human language. Frommer created about 1000 words. Sam Worthington said in an interview that it was easier for him to master the Na'vi language than the American accent.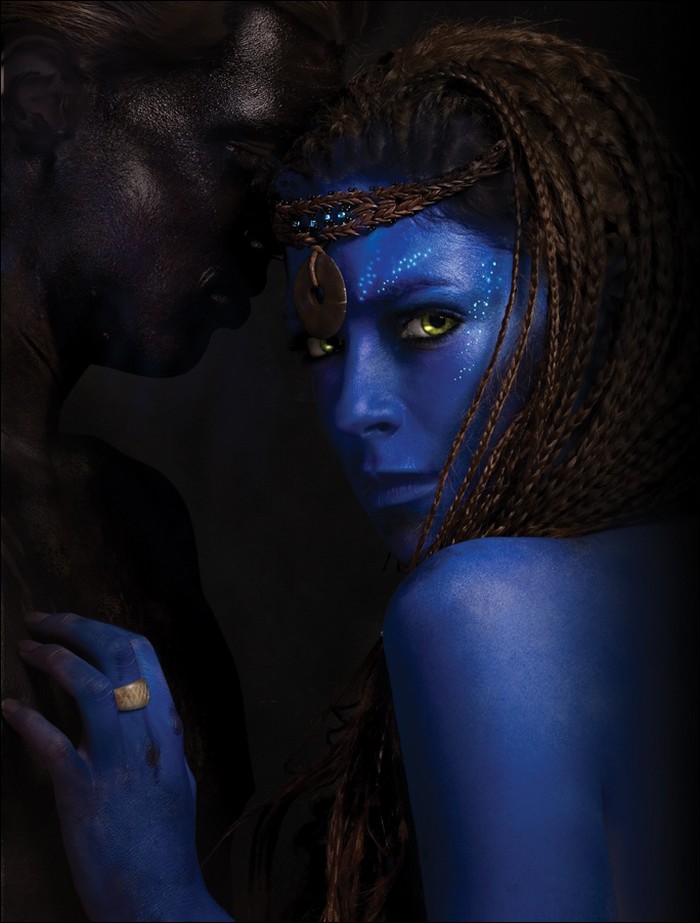 The year is never stated, but the video log shows that the year is 2154. The final battle takes place during August 2154, 200 years from the date of James Cameron's birth.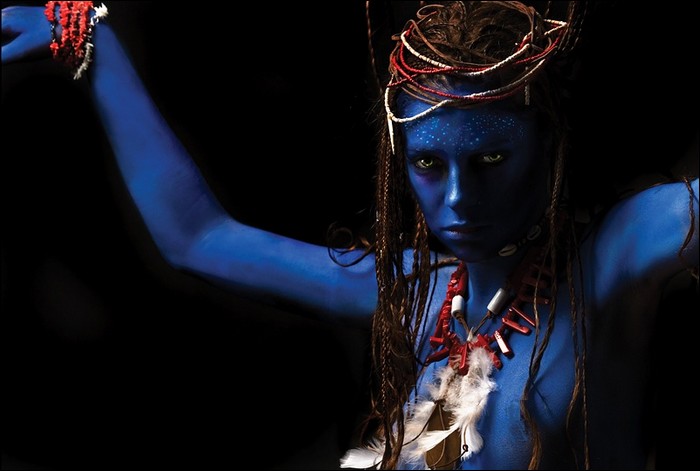 When Jake Sully is ready to choose a woman, Neytiri tells him about the women in the tribe, starting with "Ninat is a great singer". One of Israel's leading pop singers (Ninette Tayeb) is called Ninet.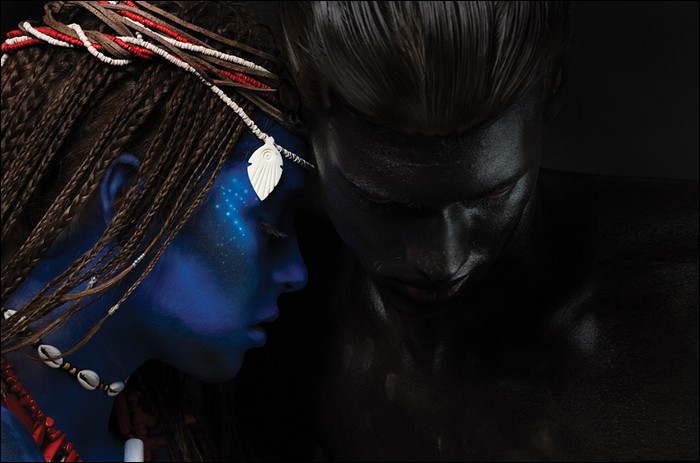 Matt Damon and Jake Gyllenhaal were the studio's first choice to play Jake Sully, but James Cameron decided to cast an unknown Sam Worthington in the lead role. At the time of auditioning, Sam Worthington was living in his car.
"Avatar" is Sanskrit for "incarnation". It is used extensively in Hindu scriptures to refer to human incarnations of God. According to James Cameron, the Na'vi are blue to create a conceptual parallel with traditional Hindu depictions of God (e.g., in the forms of Vishnu, Shiva, Rama, Krishna, etc.), but also because "I just like the color blue."