The tagline "Humanity Is Overrated" was used in Finland. In November 2007 Pekka-Eric Auvinen shot eight people to death in a Finnish school and used the same phrase, after which the phrase was removed from the show's website.
Three out of six original cast members are left-handed: Cuddy, Foreman and Wilson.
Omar Epps' character, Eric Foreman, shares a name with the lead character on "That '70s Show" (1998), played by Topher Grace.
One of the movie posters on Wilson's office is Orson Welles' Touch of Evil (1958), where Orson Welles plays a detective with a gimp leg, who solves crimes purely on his intuition. Clearly one of the influences for the character of Dr. House.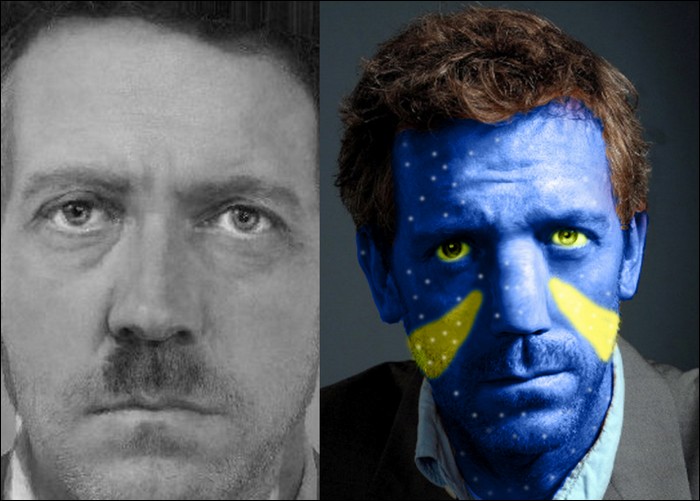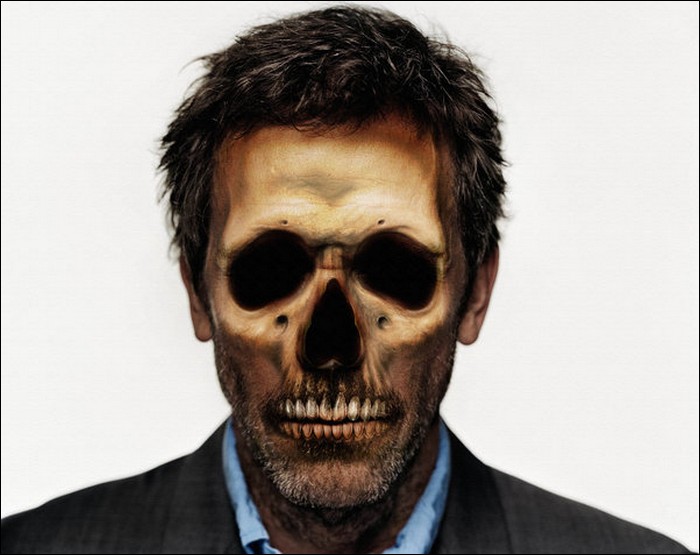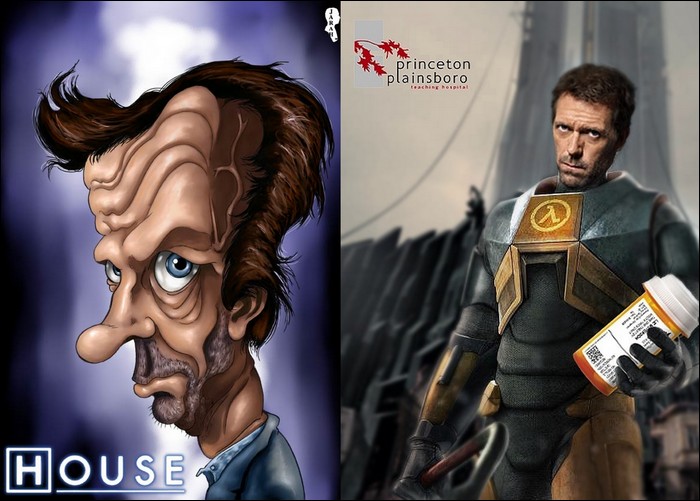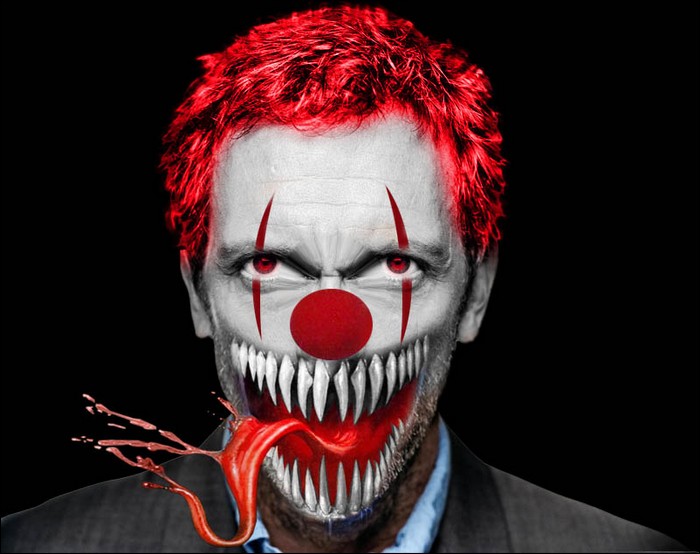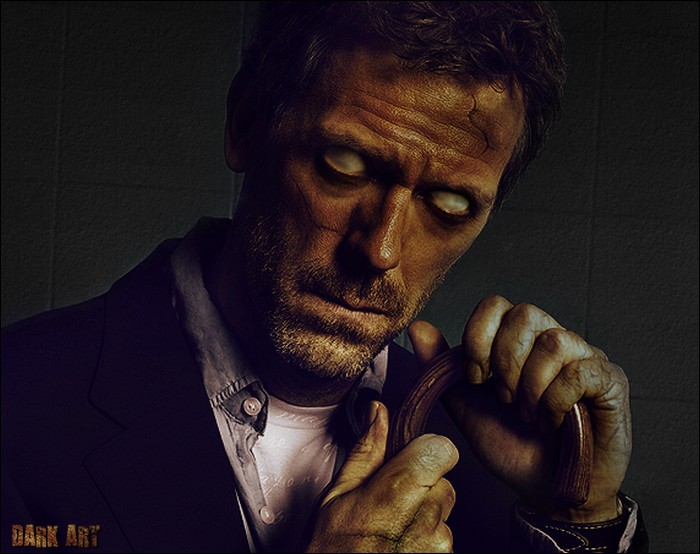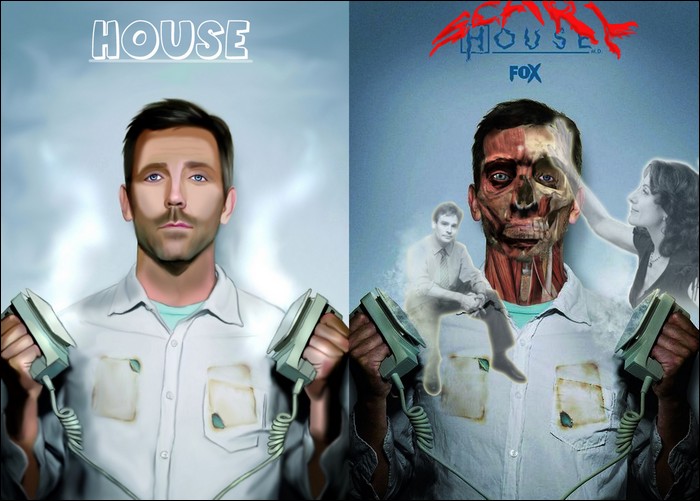 Many of the actors that have been featured on House M.D. have also been on the show "Psych" (2006). For example: Anne Dudek played Lucinda on Psych for the "Pilot". She also played Dr. Amber Volakis on House for all of season 4 and part of season 5. Jimmi Simpsonplayed Mary on Psych for "An Evening with Mr. Yang". He also played Daniel Bresson on House for "Unfaithful". Michael Weston played Adam Hornstock on Psych for "Cloudy…Chance of Murder". He also played Lucas Douglas on House for part of season 5. Frank Whaleyplayed Robert on Psych for "Who you Gonna Call". He also played Mr. X on House for "Mirror Mirror". Kurtwood Smith played Brett Connors on Psych for "Forget Me Not". He also played Dr. Obyedkov on House for "Half-Wit". Scott Michael Campbell played Wes Hildenbach on Psych for "9 Lives. He also played Joe Luria on House for both "Euphoria: Part 1″ and Euphoria: Part 2″. Mackenzie Astin played Jason Cunningham on Psych for "Tuesday the 17th". He also played Alan Alston on House for "All In". Franka Potente played Nadia on Psych for "One, Maybe Two, Ways Out". She also played Lydia on House for "Broken".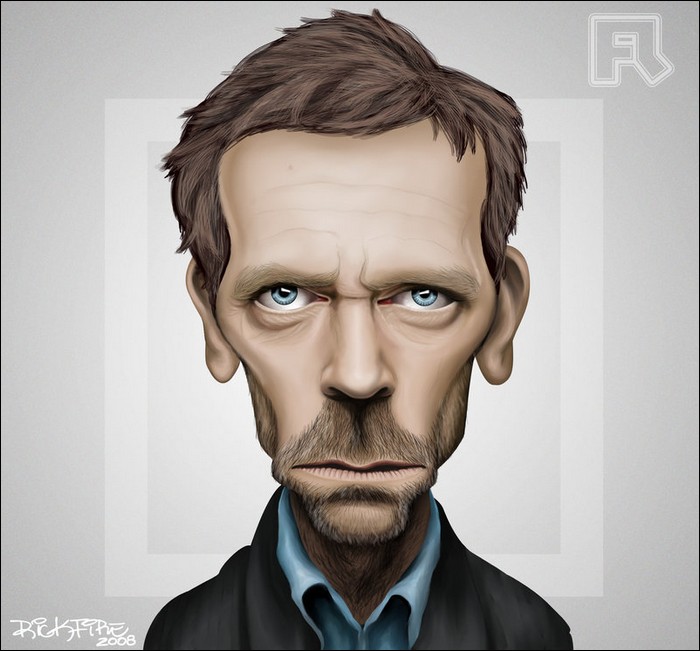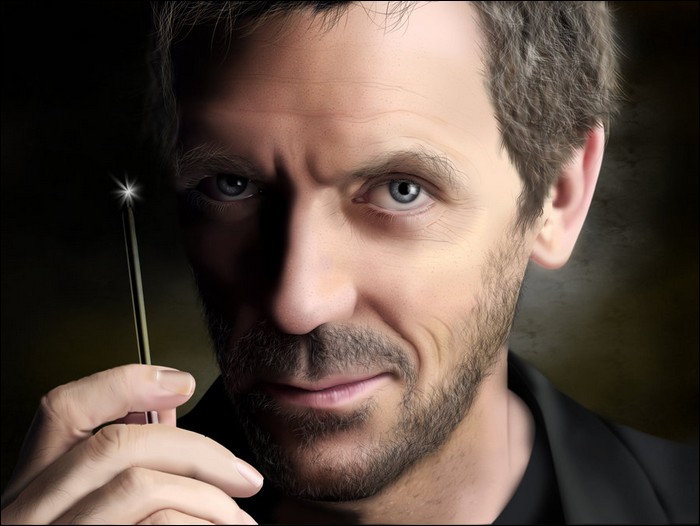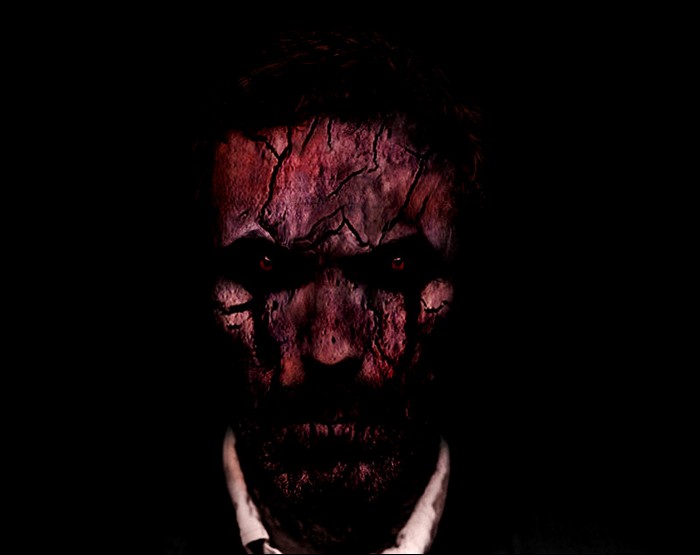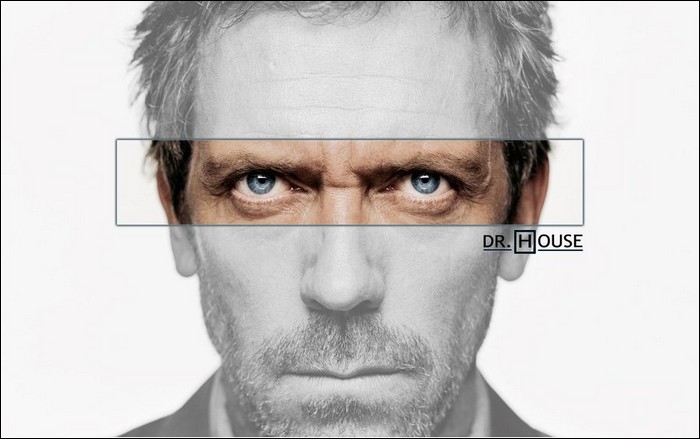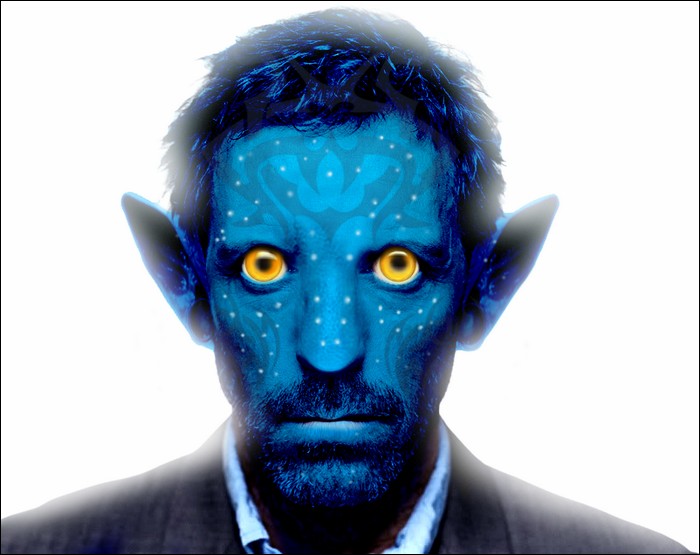 Dr. House's most famous line "Everybody Lies" was in fact used by another doctor about a year and a half before the pilot episode, in another medical show, the sitcom "Scrubs" (2001). Dr. Bob Kelso says "Everybody lies, Dr. Turk" in the season 2 episode "Scrubs: My New Old Friend (#2.12)" (2001), after Dr. Turk fails to prevent an old lady to drive home because she said she was fine enough to drive and that she had to pick up her grand kids.
Numerous times throughout the series, House mentions watching "The O.C." (2003). In season four Olivia Wilde joins the cast as a series regular. She also played an recurring part during season two of "The O.C." (2003).
In September 2009, the British tabloid The Daily Express reported that Hugh Laurie was starting to suffer physical injury from years of walking with his character's pronounced limp.
TV satirist Stephen Colbert has several pictures of 'enemies' on the mantle-piece of his show's set; one of these of is Hugh Laurie, due to both Laurie's show winning an Emmy over Colbert's, and because Laurie received an OBE while Colbert did not. In an episode in the middle of House's fifth season, a picture of Colbert can be seen on House's desk.
At some point in each episode, sarcoidosis is suggested as a possible diagnosis of the patient's condition.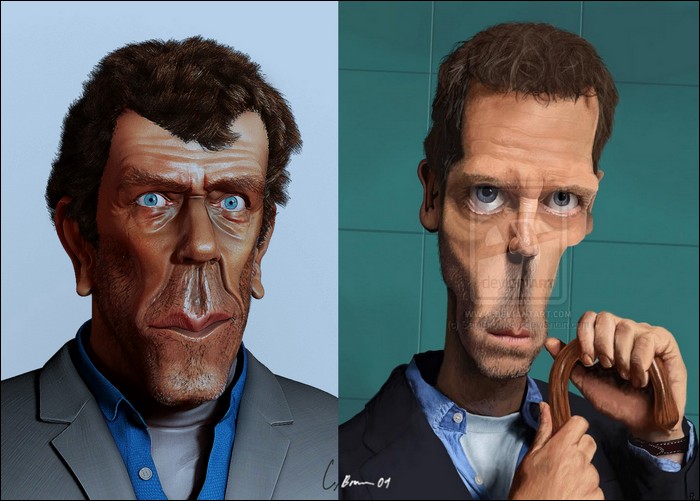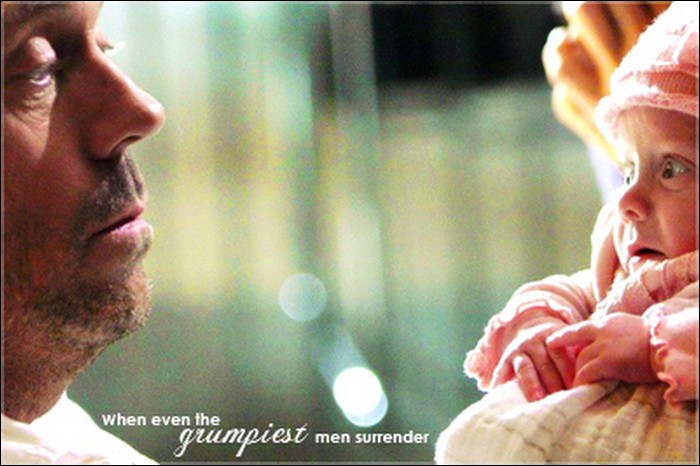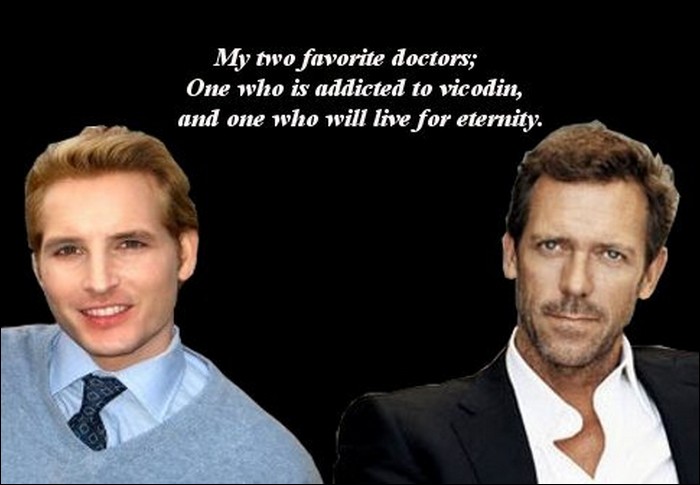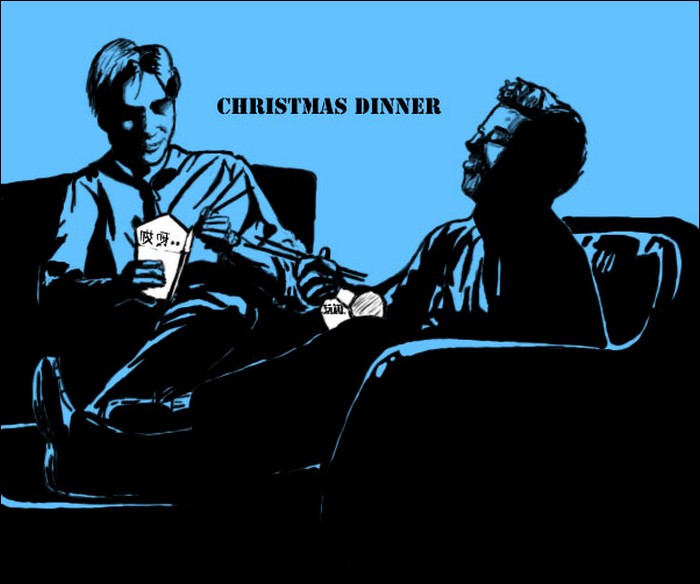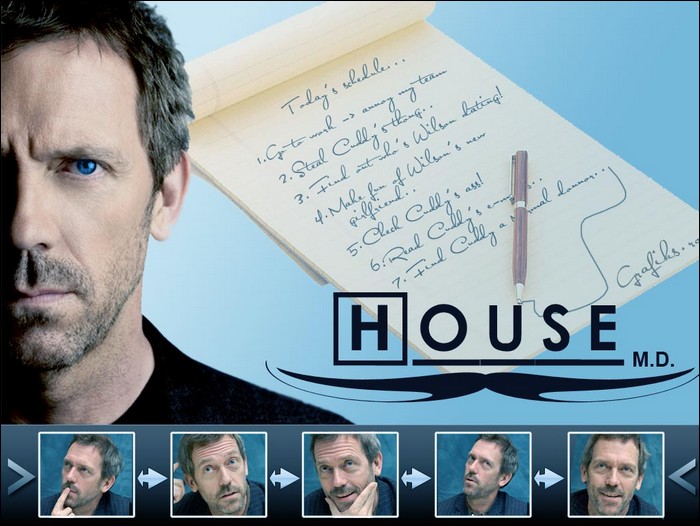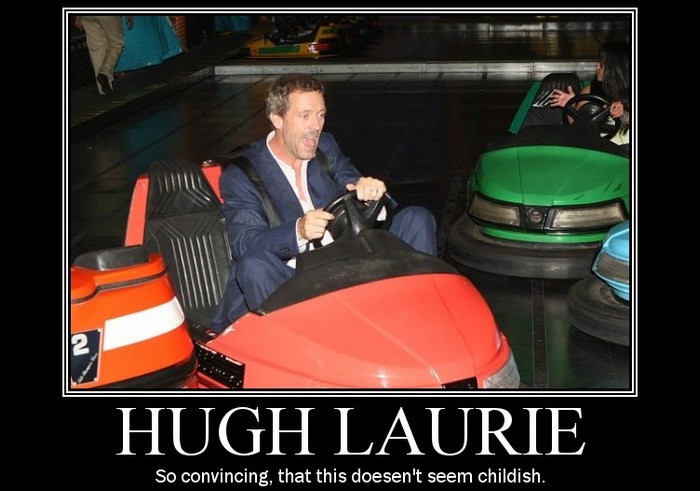 One of the promotional posters features Hugh Laurie wrapped in two snakes with a pair of wings behind him, a recreation of the Greek Caduceus symbol. Foreign fans might be confused by this, because the correct symbol is the rod of Asclepius, the healer, a similar symbol having only one coiled snake and no wings. However, within the US, the Caduceus is as commonly used as the more correct Rod of Asclepius, as its use was popularized around the turn of the century. As the Caduceus is actually the symbol of merchants and thieves, its use has long been a point of controversy and satirical humor within the US medical community.
In several episodes, House is show at home and his address 221B, a tribute to Sherlock Holmes famous London address, 221B Baker Street.
Several episodes were shot on location at 4Play Gentleman's Club in Los Angeles, CA.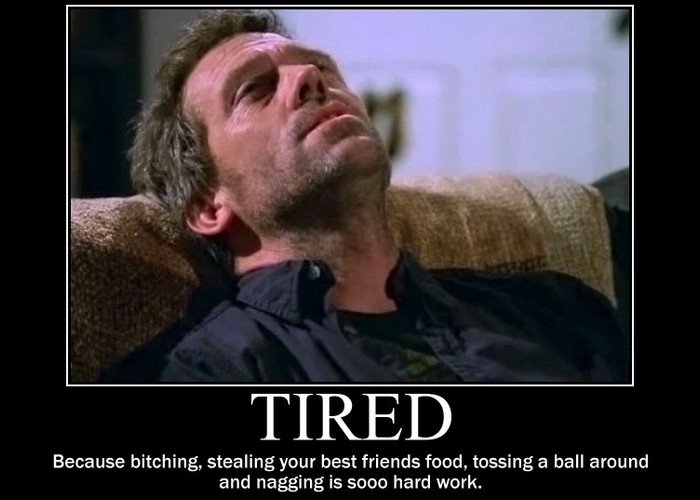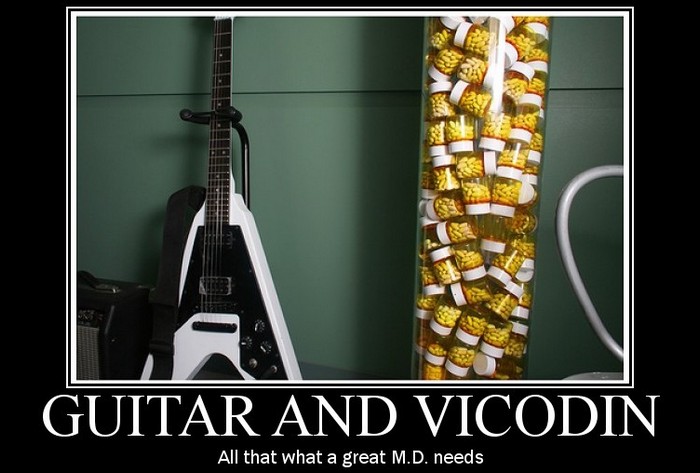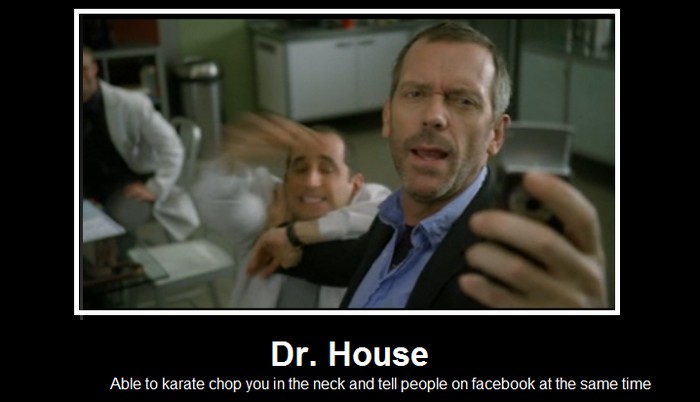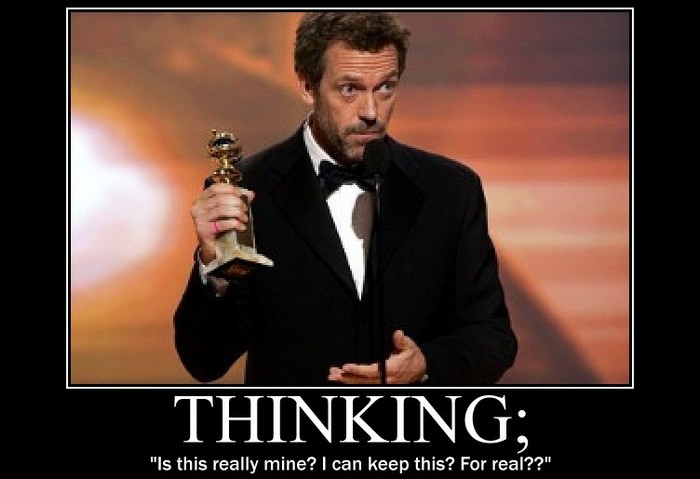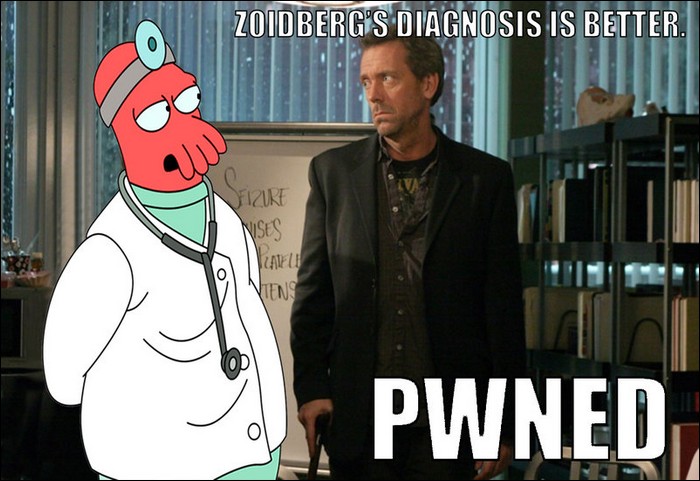 Information and image sources: 1
Check Out More Pages of This Post: Page 1 Page 2