Lu Hao boy from China has only four years, and it is almost five times heavier than the average child his age. When born, Hao weighted 2.6 pounds, but just after three months, he suddenly began to gain in weight. Doctors think he has some kind of hormonal imbalance because he is also tall for his age. His mother says that if she doesn't give him several servings of food at one meal he will cry until he gets the food nonstop.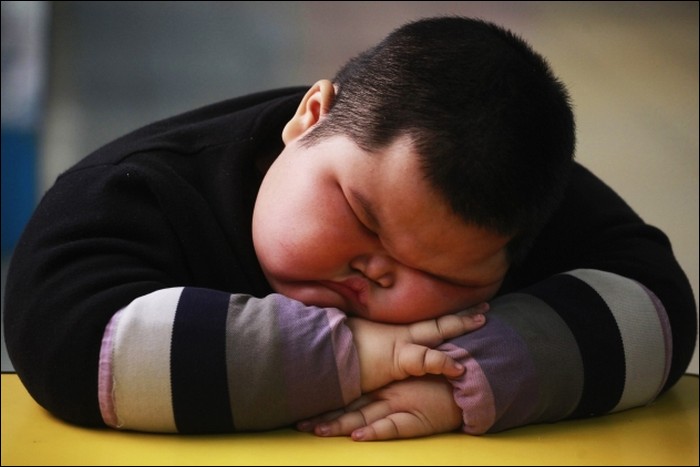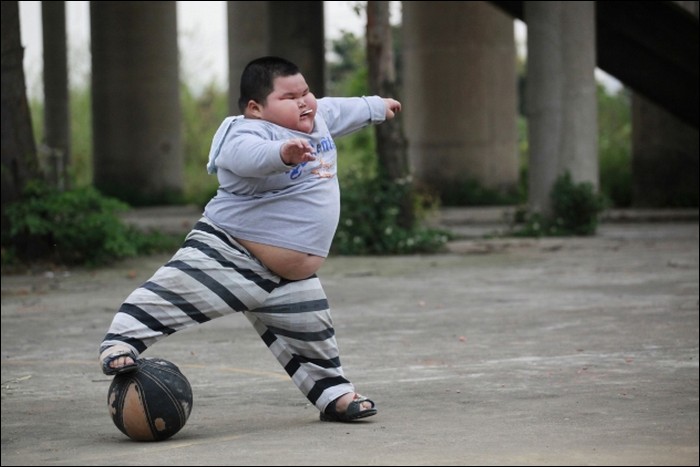 Hao playing at the basketball court.
In the kindergarten with his friends.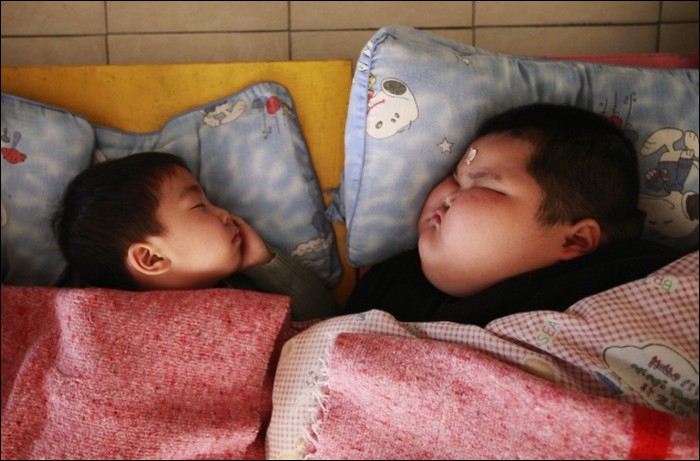 During a break in the kindergarten.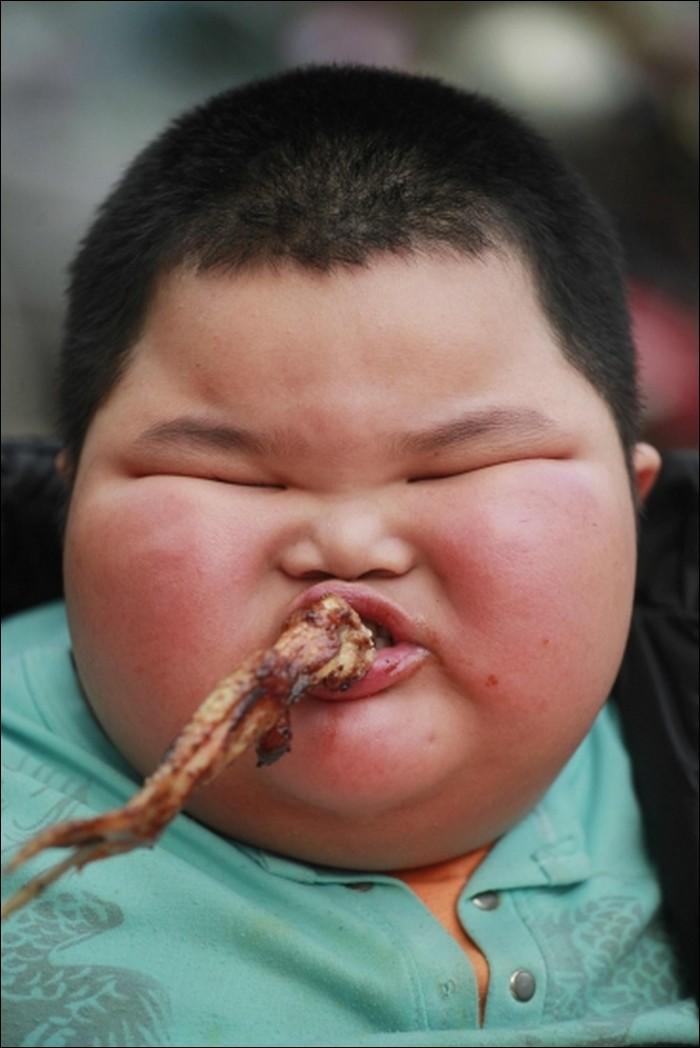 Eating chicken at the market.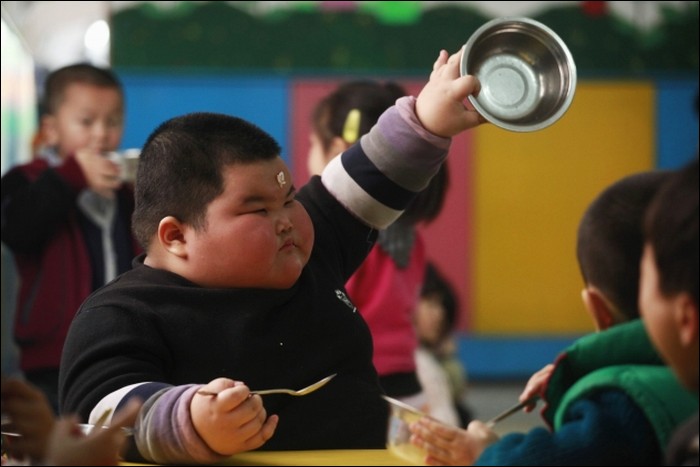 During lunch in kindergarten.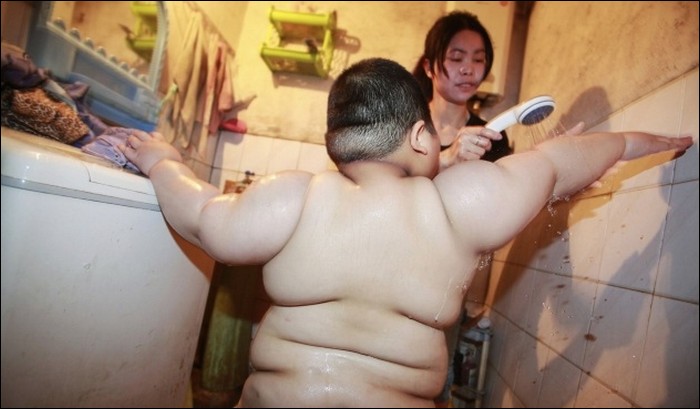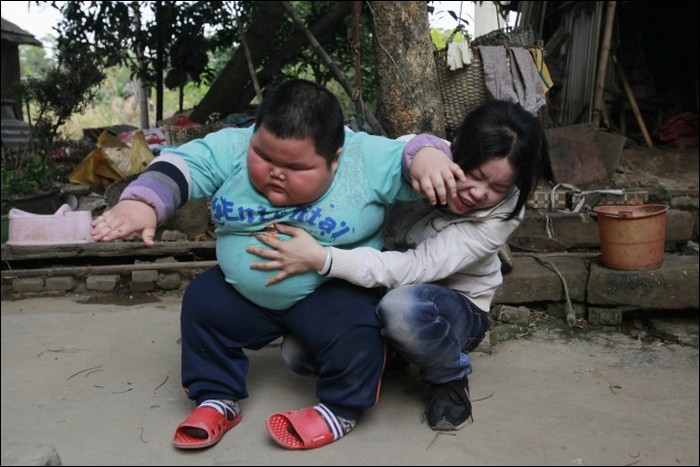 With his mother.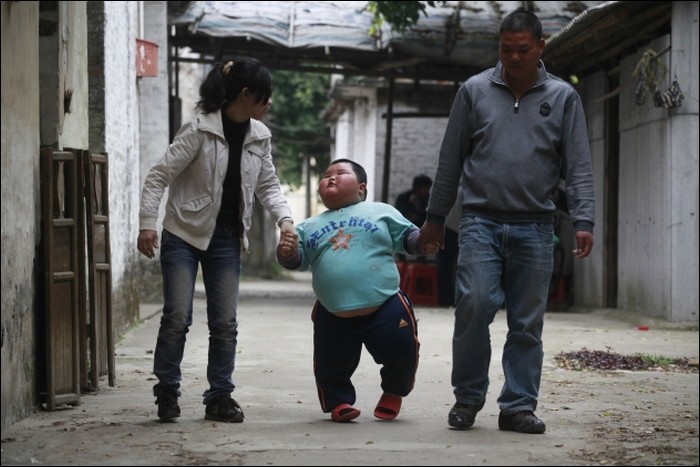 With his parents. Parents forced him to move more and eat less, but despite that, during the last year, Hao gained more than ten pounds.
I'm sure he will cry for a long time and I'm willing to bet there is something physically wrong with him. It could very well be that the child is really hungry all the time. On the other hand most of us will look at him and think let him cry he will eventually stop and mom should feed him less. I would certainly try that and maybe more veggies to fill him up. Mom, no one can cry non stop. Eventually he would exhaust himself and stop. However who knows? Since this weight is putting such a strain on his little heart, maybe the strain of screaming and crying would do more physical damage. I don't have the answer but I wish this family luck and the child, better health.