Shoichi Uchiyama is a 59-year old Japanese author who has a terrible weakness for insects. His favorites are the green ants, hornet larvae, and silkworm pupae. One of his personal choices is a bunch of gently boiled spiders served on a bed of rice. He loves the insects boiled, roasted or even fried. Yes, he is a connoisseur of sorts of insect based delicious dishes that is gradually becoming a brand of Japan.
Shoichi Uchiyama first experienced the exquisite pleasures of entomophagy (insect-eating) in 1998. He and some friends had visited an exhibition on the subject. Inspired, on the way back they stopped near a river, caught some moth caterpillars, and  barbecued them for dinner. It was love at first bite – Uchiyama had caught the entomophagy bug.A decade later Uchiyama is Japan's leading insect-eating evangelist and is the author of a recent cookbook on bug cuisine, Tanoshii Konchu Ryori (Fun Insect Cooking).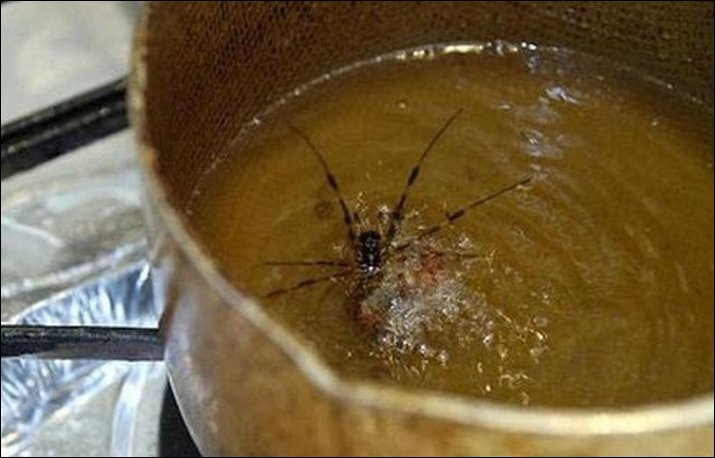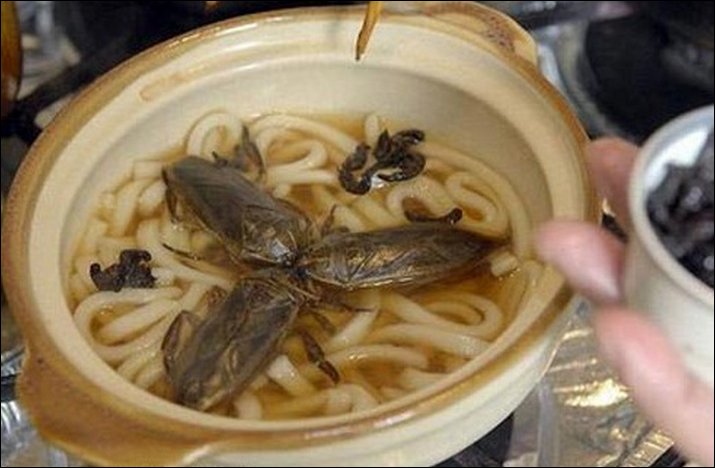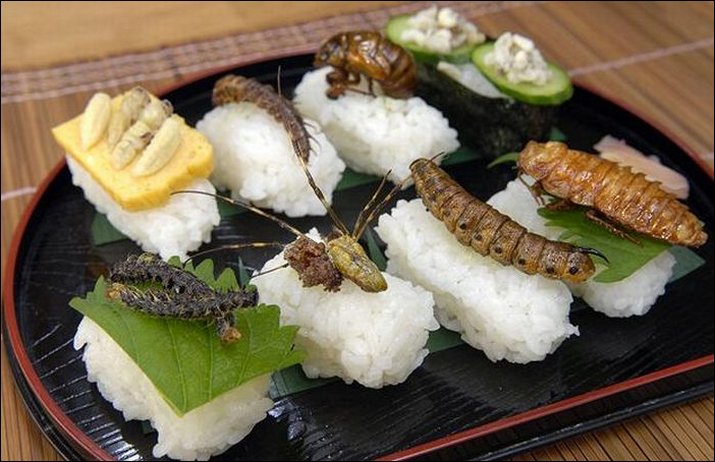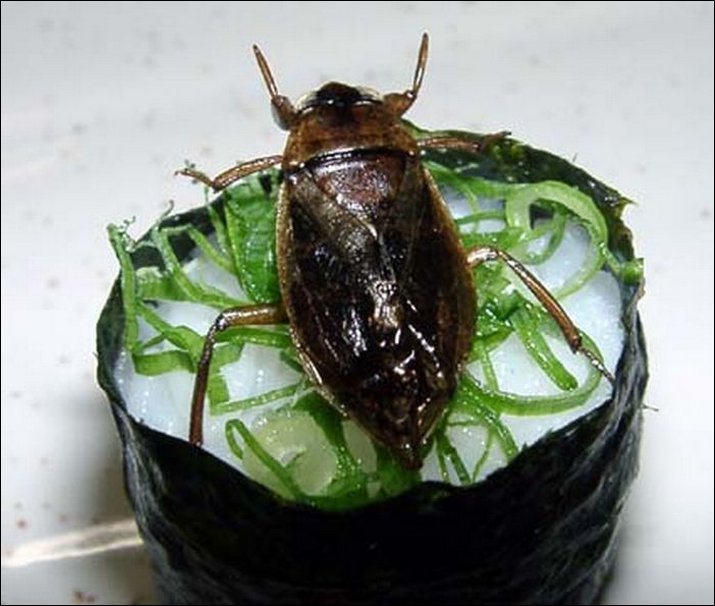 The Uchiyamas both hail from mountainous Nagano, where there is a long tradition of insect-eating due to the lack of easy access to protein in the form of seafood. Locals are particularly partial to locusts, stonefly larvae and silkworm cocoons cooked in sugar and soy sauce. The Uchiyamas say it was a relatively short step to sampling more unusual bugs. Uchiyama says that there are at least 10 kinds of tasty bugs to catch near his home. During the summer he collects his own cicadas ("they freeze well"). There are hundreds more edible insects worldwide, he notes.
Uchiyama also heads an insecteating club that meets once a month and holds events to catch and cook bugs. Spring is larvae time, cicadas are in season insummer, and autumn offers fine locusts. Surprisingly, poisonous bugs are rare, Uchiyama claims. "Insects are much safer than, say, mushrooms," he says. Insects can also be eaten raw "as long as they are fresh." Are there any bad-tasting bugs? Apparently stag beetles eat a lot of rotten vegetation, so are best avoided.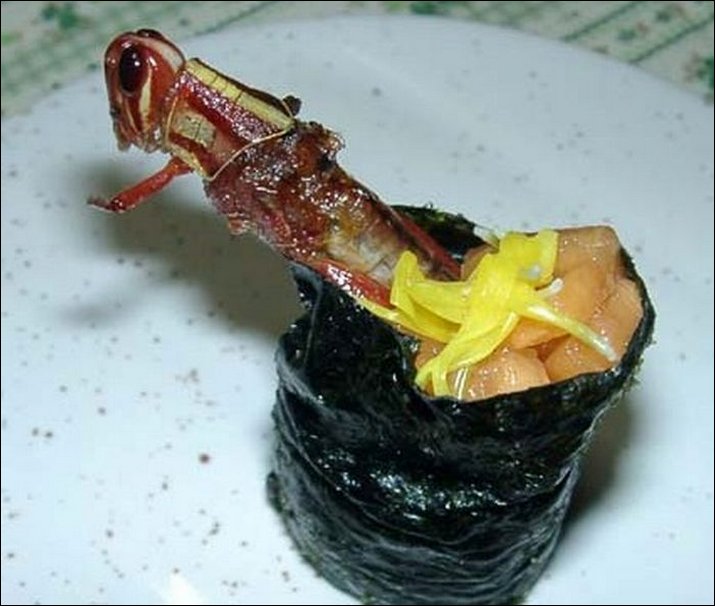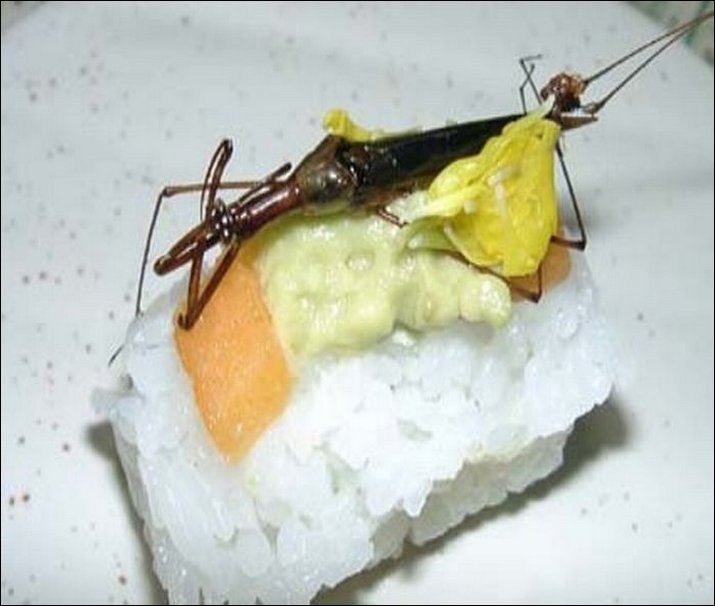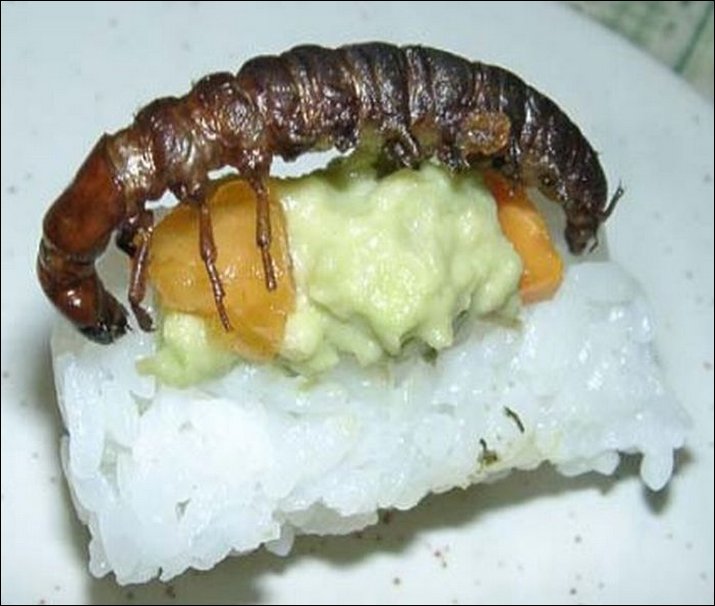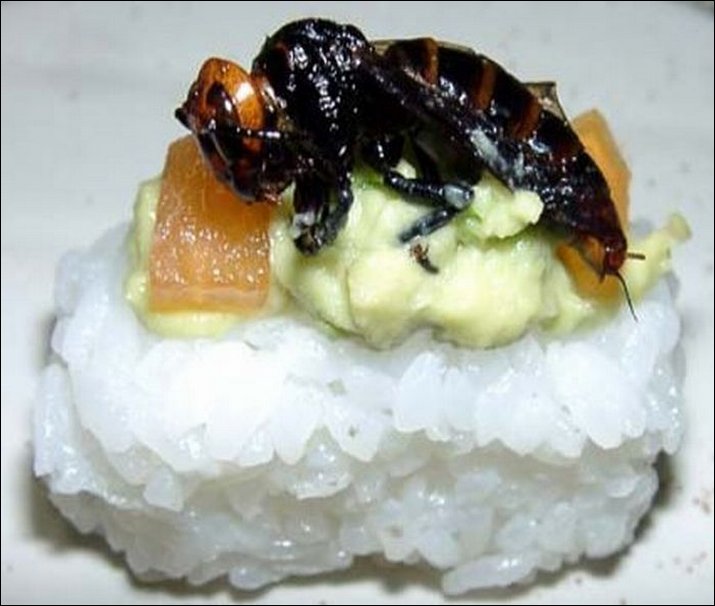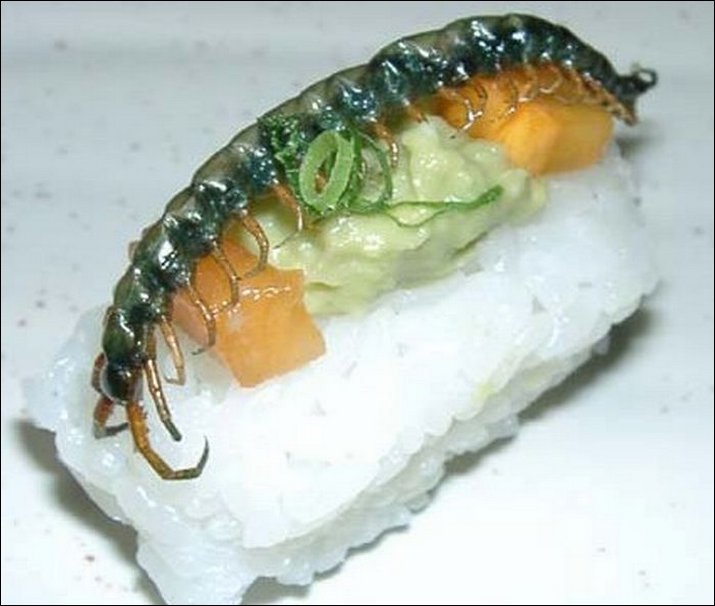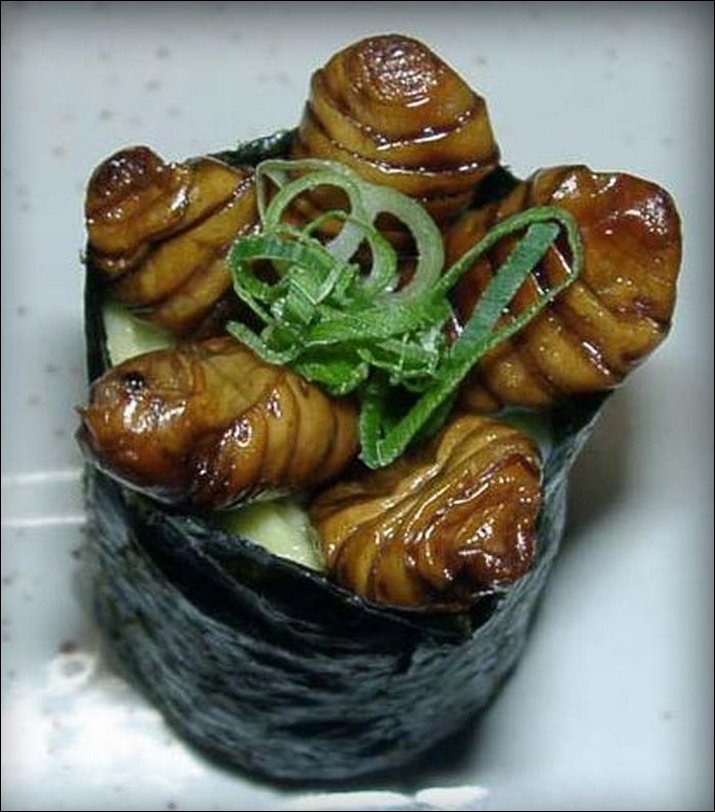 Uchiyama is a passionate entomophagy advocate. "Insects are very nutritious and they are all around us," he enthuses, suggesting they could be a solution to food shortages and even food-safety worries. Insects are high in protein and low in fat, Uchiyama continues. The shells boast lots of calcium and provide plenty of roughage. "It would be great if elementary schools could teach insect-eating," he muses. "Teachers could take the kids down to the local river to catch bugs, then cook them together."
These days everyone wants to know about where their food comes from, so what better than rearing your own protein source? It's impossible to keep a pig or cow in a Tokyo apartment, but a small tank of cockroaches would be very practical, he notes.
"Insects aren't dirty," he stresses, as I wrinkle my nose at a toasted locust. "Humans were made to eat them and they are good for our bodies. Try them once and you will be hooked."