Romanian Giuliano Stroe, five, has been training since the age of two in Italy – where he lives with his family – and now the hard work has finally paid off. He was entered into the record books earlier this year after performing some impressive 'hand-walking' skills to a panel of judges and an astonished audience on an Italian TV show .
The exceptional pre-schooler performed the fastest ever 10m hand walk with a weight ball between his legs to the delight of the studio audience. And he has now become an internet hit after hundreds of thousands of people watched a clip of him performing the stunt on YouTube.
Father Iulian Stroe, 33, said: "He has been going to the gym with me ever since he was born. I always took him with me when I went training." He added there is no danger of the youngster harming himself, saying: "I have been training hard all my life myself."
Giuliano, the oldest of four children, says his stardom has not gone to his head and he still enjoys normal kids stuff like painting, watching cartoons and playing in the park when he is not weightlifting. But it seems he has picked up a taste for fame during his incredible exploits, revealing he enjoys it when he is applauded after performing.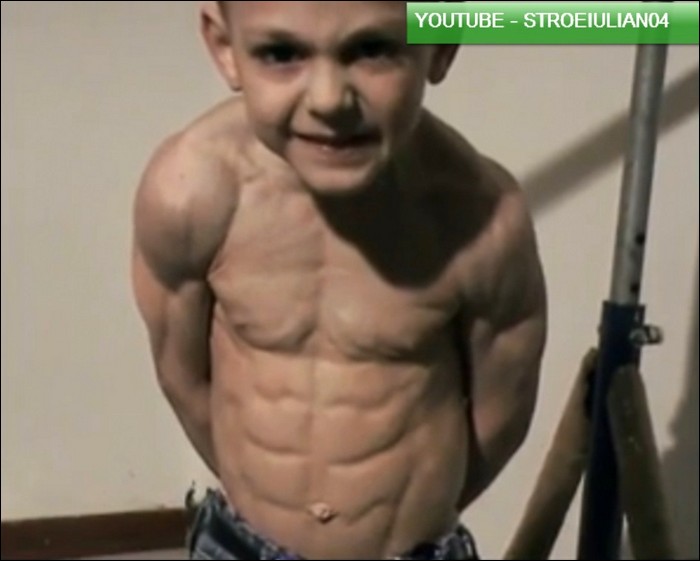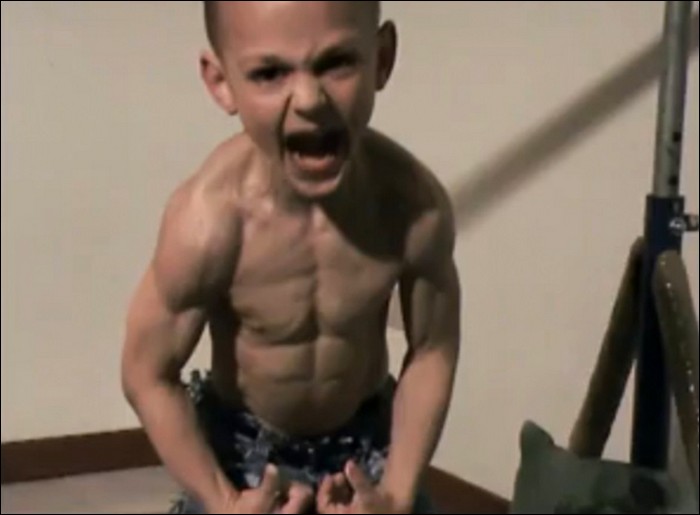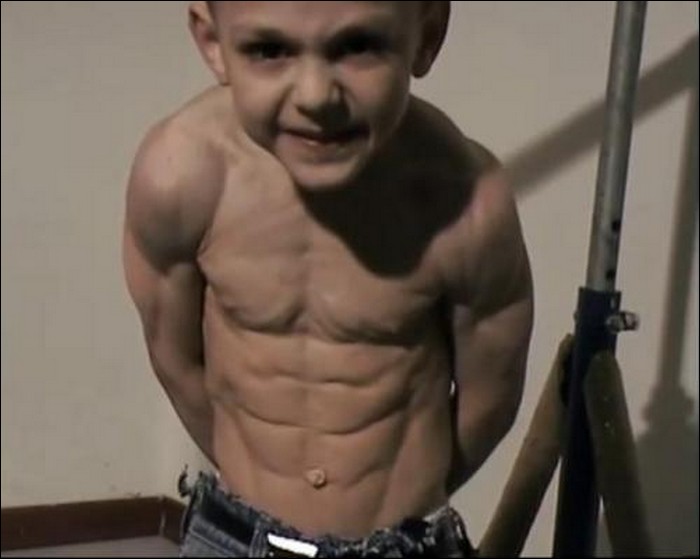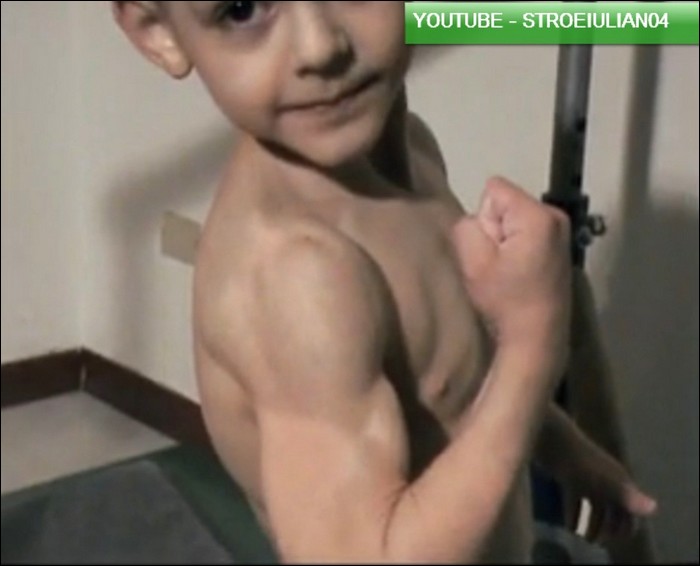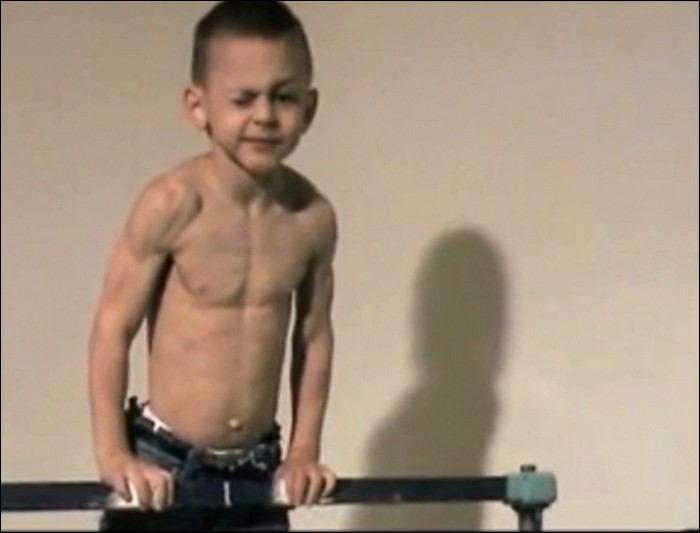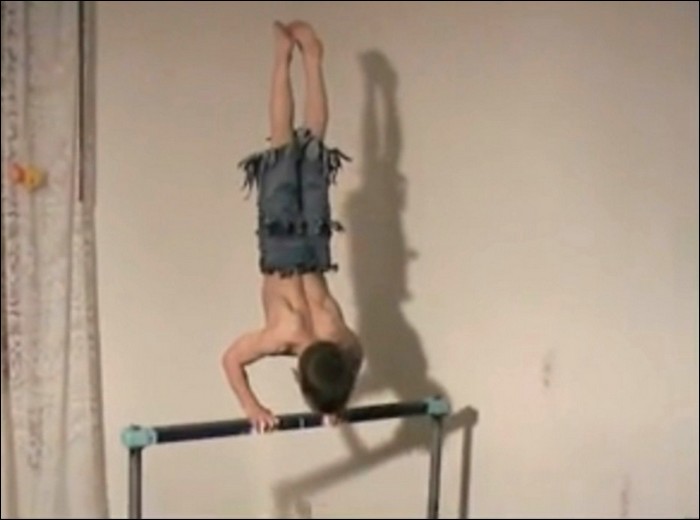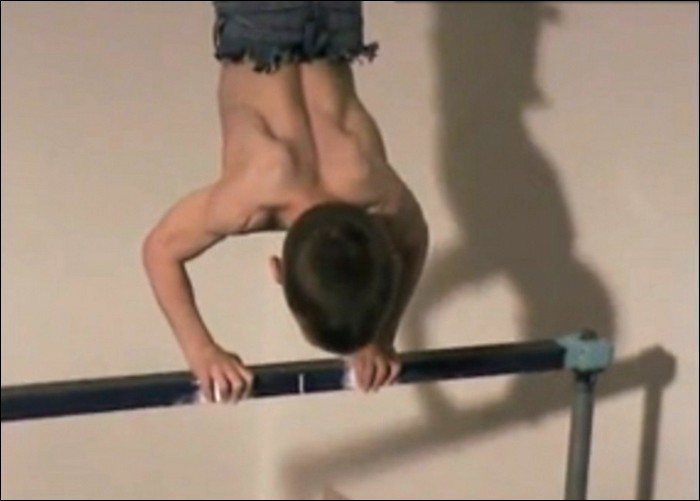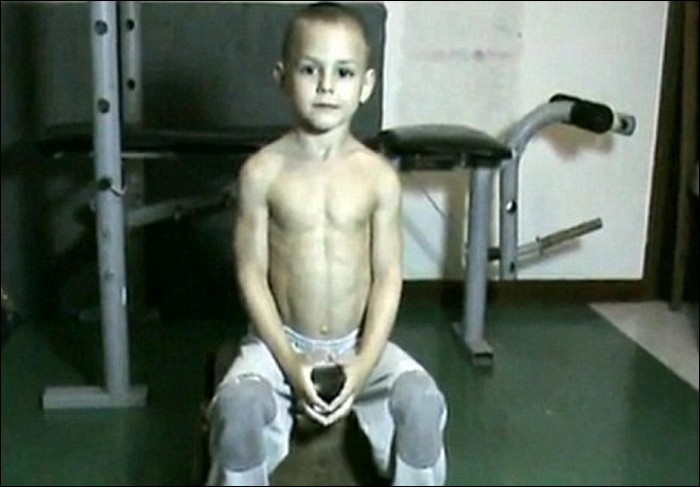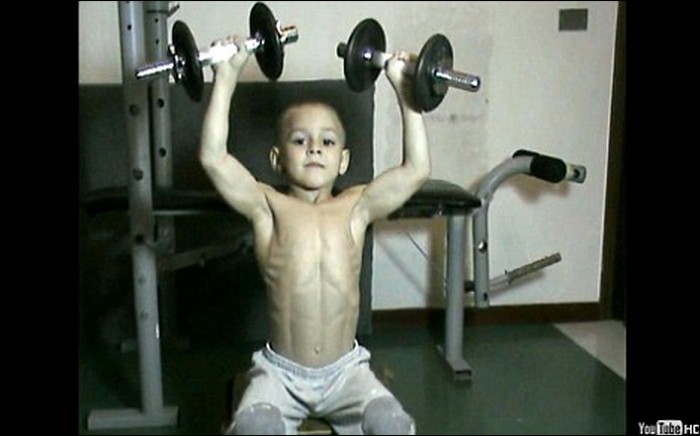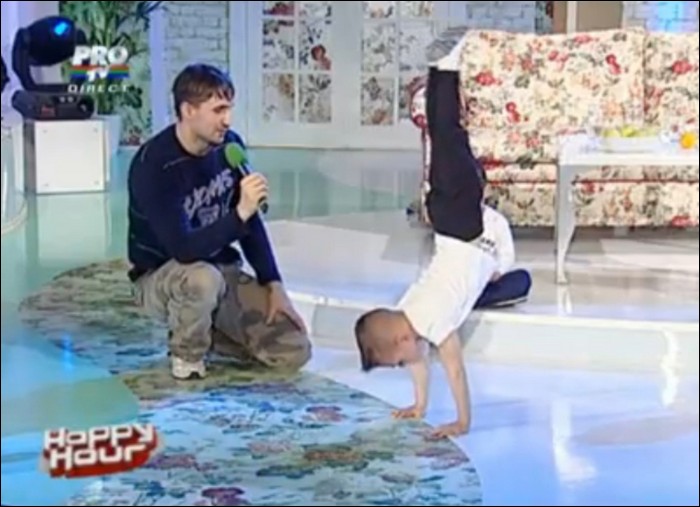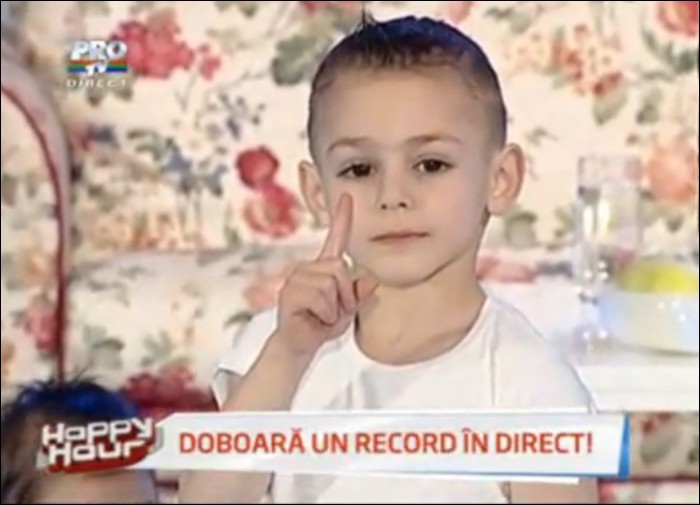 It sparks memories of Richard Sandrak, who, after his father trained him to become a bodybuilder, aged just three in 1995, was declared The Strongest Boy In The World. Nicknamed Little Hercules, Ukrainian-born Richard could bench press 210 pounds at the age of six after undergoing a strict regime.
After moving to the U.S., he became a movie star, starring in Tiny Tarzan, after his fitness schedule attracted media attention. Interviewed this year, Richard, now 16, said that he had lost interest in working out.