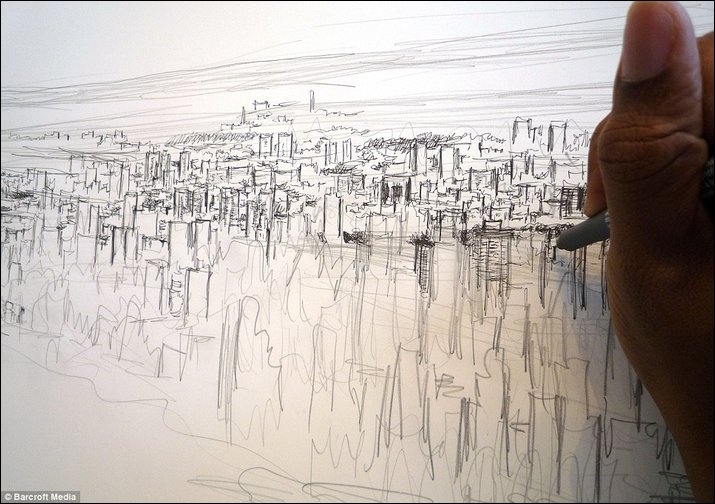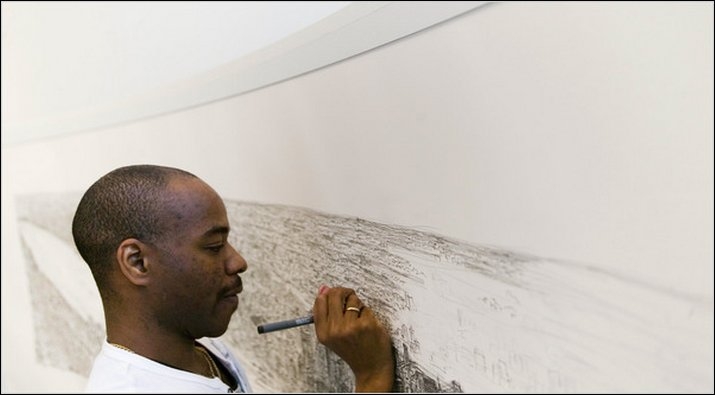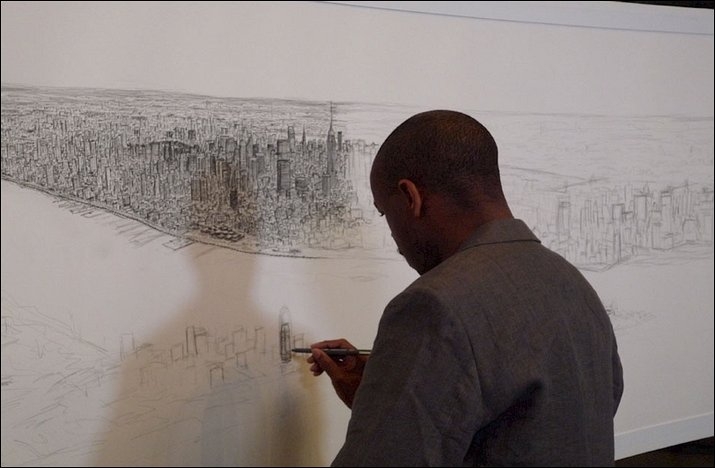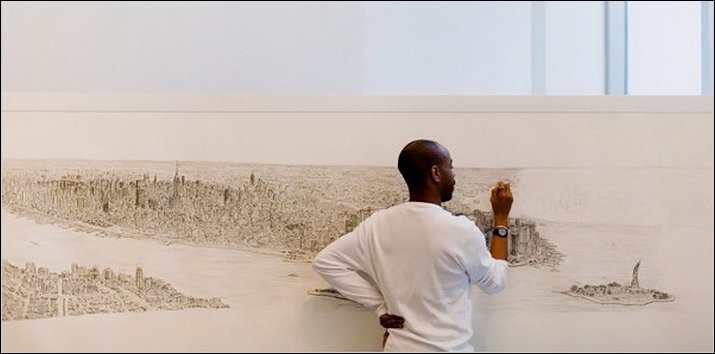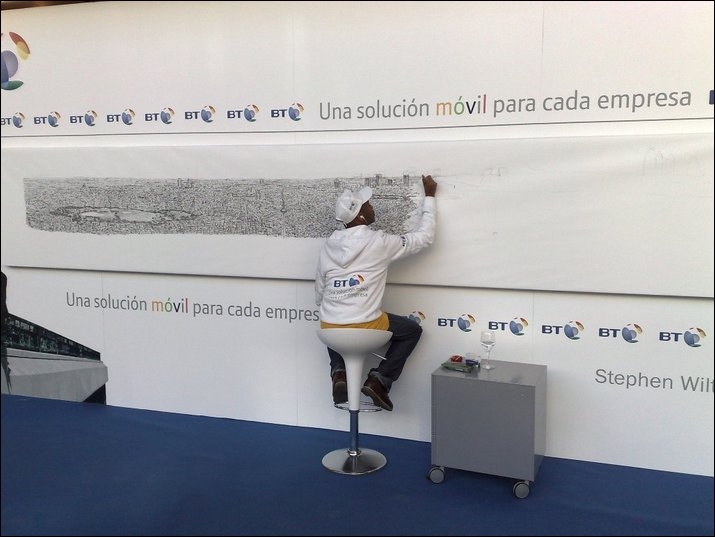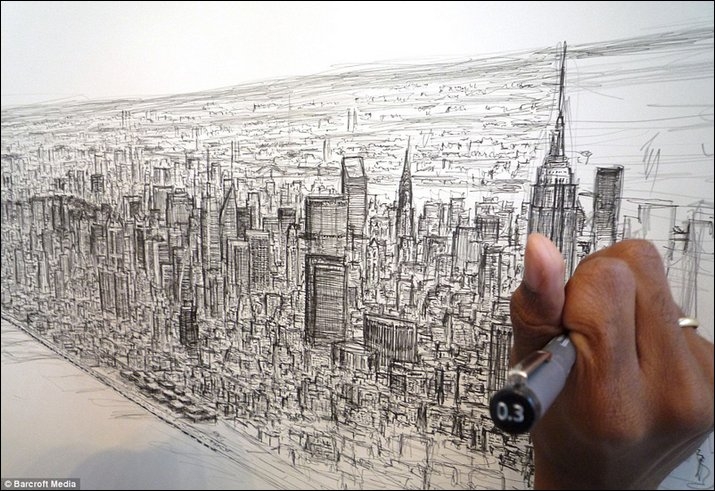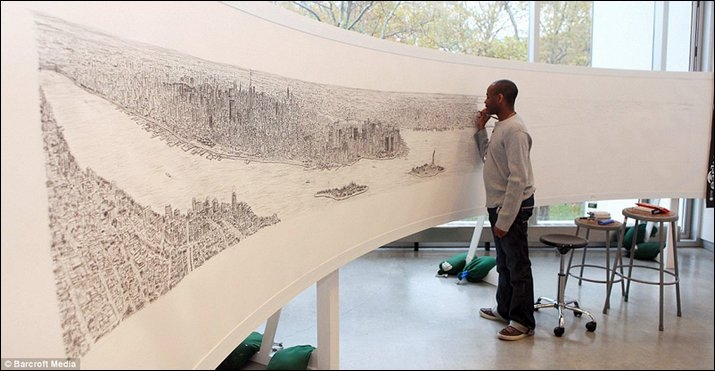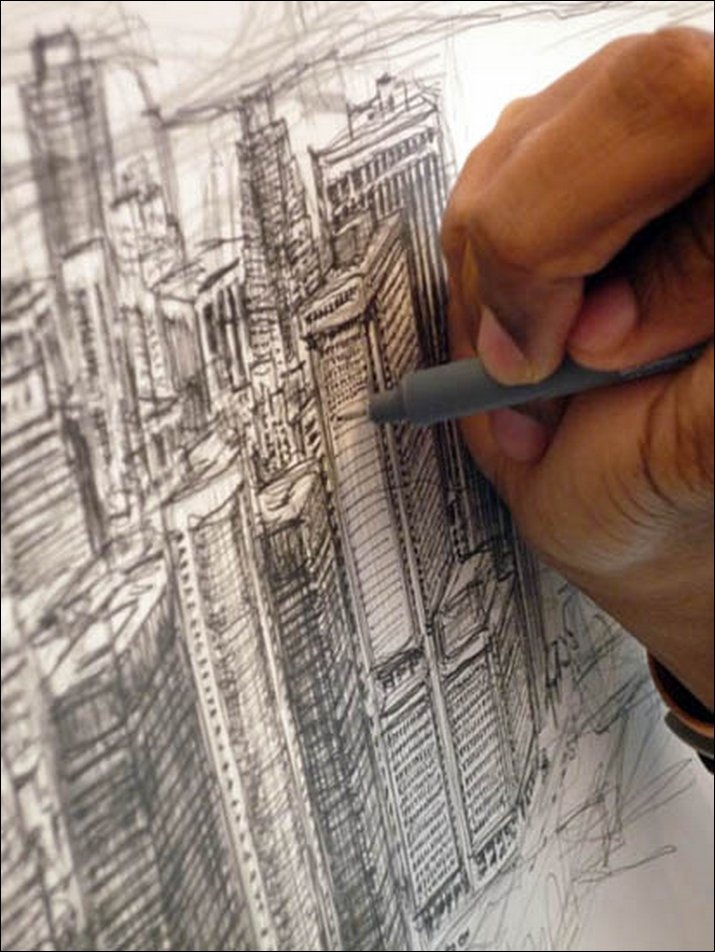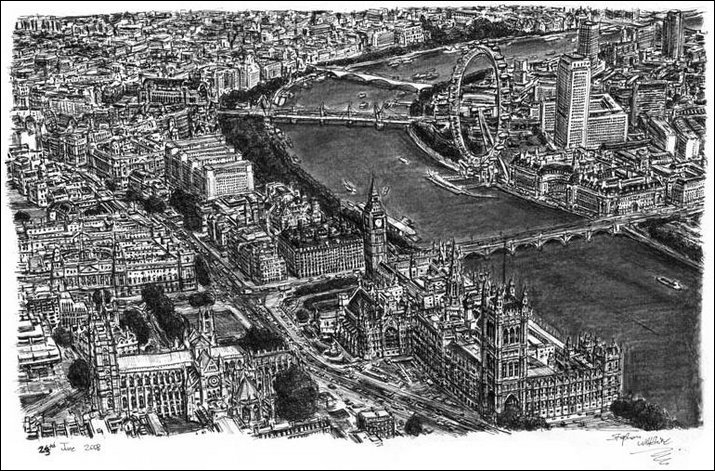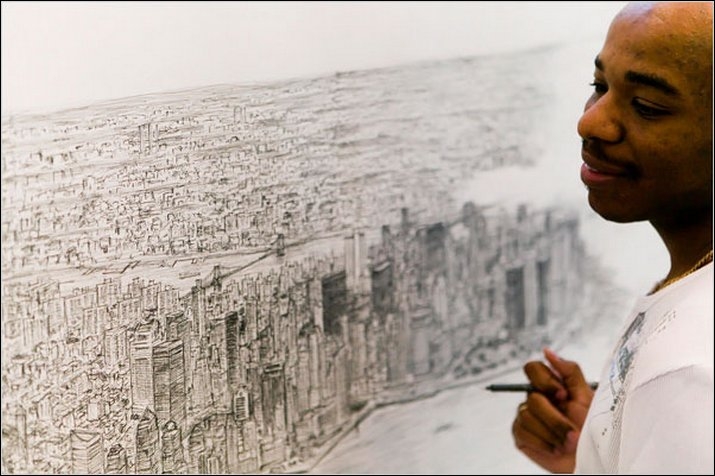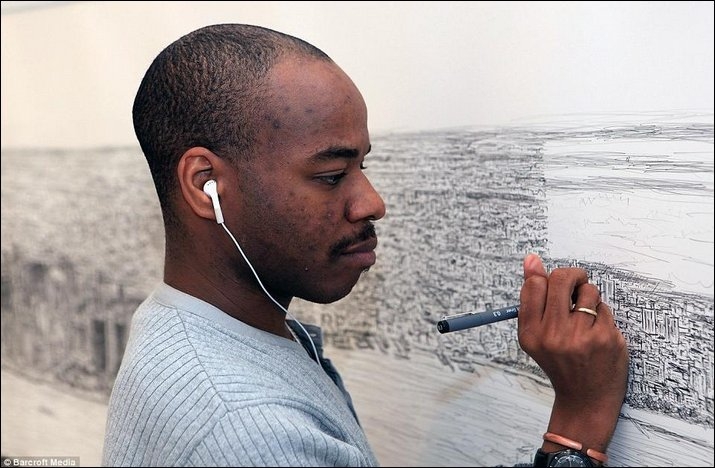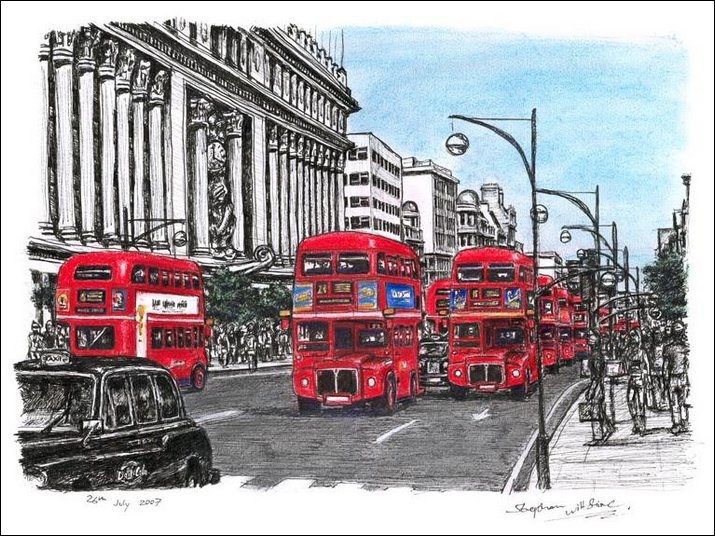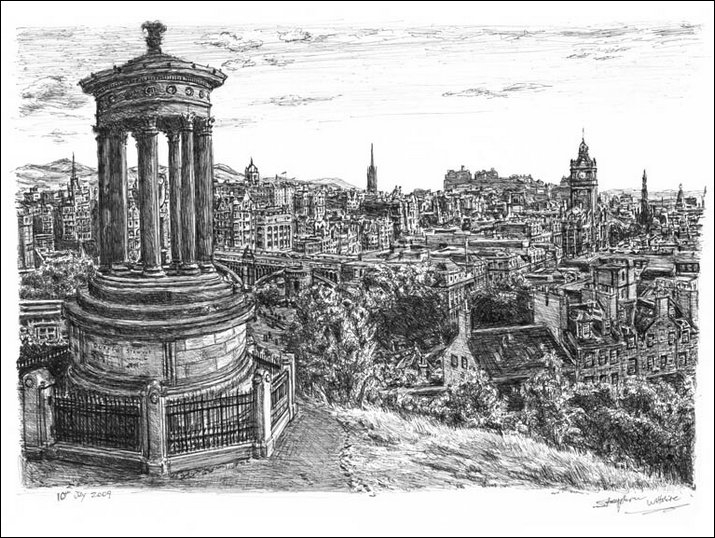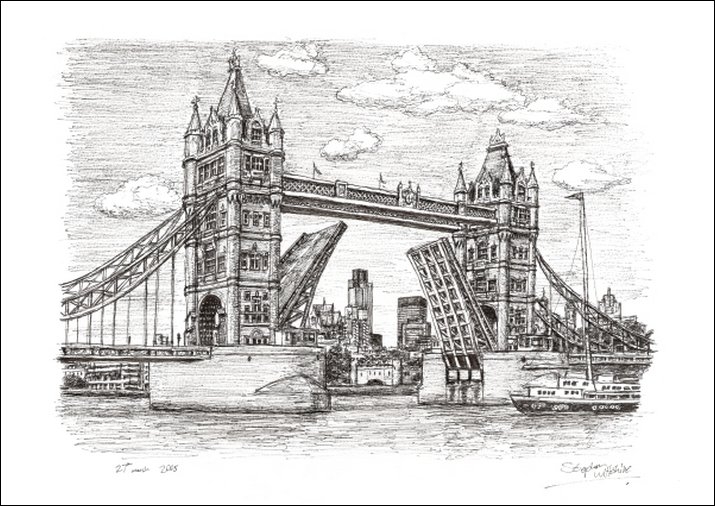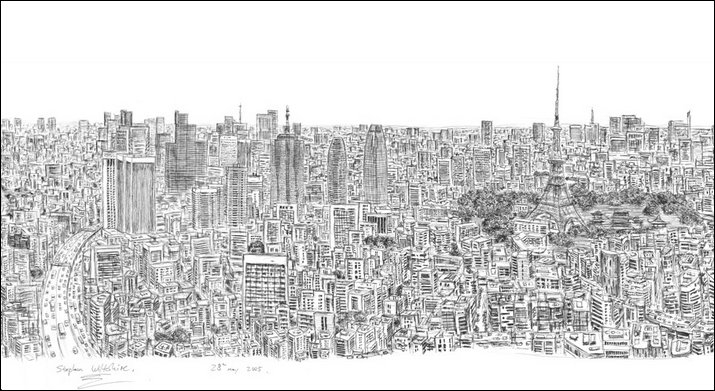 In 1987, the BBC QED programme, 'The Foolish Wise Ones', featured Stephen's astounding talent. Stephen was introduced by Sir Hugh Casson (past president of the Royal Academy), who described him as "the best child artist in Britain". Stephen's work has since been the subject of numerous television programmes around the world. He has been featured in many books, and his own third book Floating Cities (1991) was number one in the Sunday Times Bestseller List.
Meanwhile, Stephen's artworks were being exhibited frequently in venues all over the world. In 2001 he appeared in another BBC documentary, 'Fragments of Genius', for which he was filmed flying over London aboard a helicopter, and subsequently completing a detailed and perfectly scaled aerial illustration of a four-square-mile area within three hours. His drawing included 12 historic landmarks and 200 other structures.
In October and November 2003, thousands flocked to the Orleans House Gallery in Twickenham, near London, England, to see the first major retrospective of Stephen's work. The exhibition covered the 20-year period, from 1983 to 2003, and comprised 150 examples of Stephen's drawings, paintings and prints.
In May 2005, following a short helicopter ride over Tokyo, he drew a stunningly detailed panoramic view of the city on a 10-meter-long canvas, from memory. Since then he has drawn Rome, Hong Kong, Frankfurt, Madrid, Dubai, Jerusalem and London on giant canvasses. The last drawing in the series was of his spiritual home, New York. He completed his masterpiece at Pratt Institute, the world-famous college of art and design, in New York in October 2009.
In January 2006, it was announced that Stephen was being named by Queen Elizabeth II as a Member of the Order of British Empire, in recognition of his services to the Art world. Later that year he opened his permanent gallery in London.
Work from Stephen's entire career is permanently on display, alongside new originals and printsavailable for sale at the Stephen Wiltshire Gallery in the Royal Opera Arcade, Pall Mall, London.
Information and image sources: 1 2 3 4

Check Out More Pages of This Post: Page 1 Page 2